Consumer
Business
Landscaper
Go for O2
Consumer
Business
Landscaper
With LivePicture GO you can add a splash of vertical greenery in a playful way to your living, learning or working environment. You don't even have to have "green fingers" for the care of the plants; the water detector indicates when the reservoir needs refilling. The water supply within the tank is sufficient to provide the plants with water for ± 4 weeks. The capillary action within the plant cassette provides the plants with just the right amount of water they need.
Simply green
You plant up the slots of the removable plant cassette with varieties of your choice, to suit your preference, taste and theme.  With LivePicture GO  your creativity can be limitless – perfect for indoors and outdoors, in a single frame or a group. Create your own fun wall collage with multiple GOs. The mounted plant masterpiece is easily attached and comes supplied with two screws and its installation template.
Herbs on Hand
Fancy instant fresh herbs in your kitchen, ready when you are? LivePicture GO is a go-to herb garden, ideal for planting up with different types of herbs such as mint, thyme, parsley and chives. This way you always have fresh herbs at your fingertips to flavour every dish.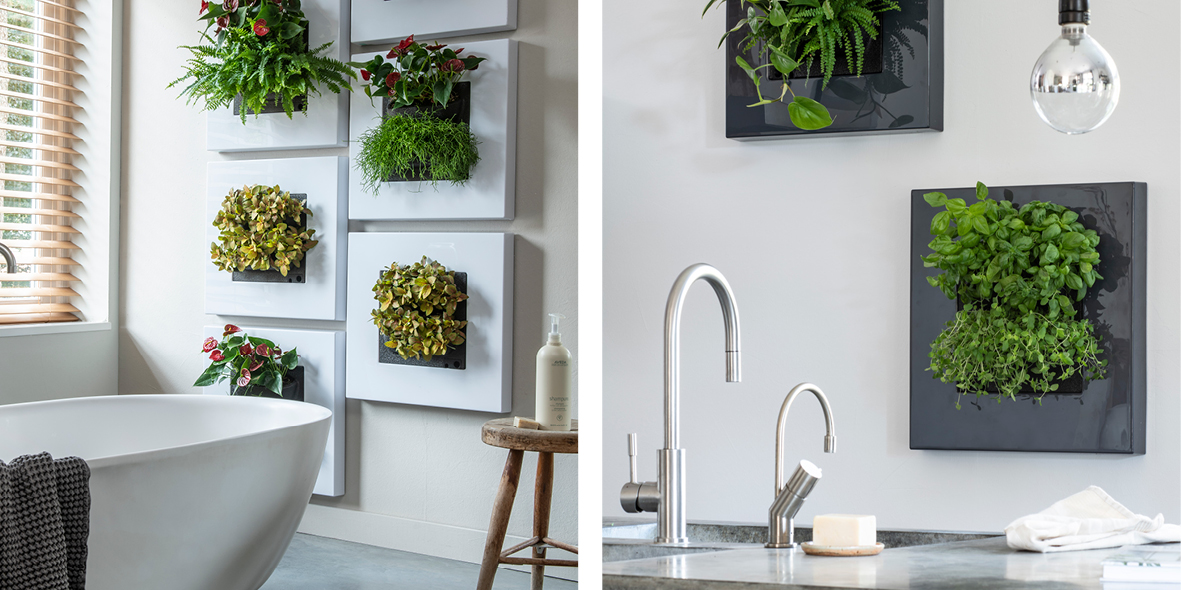 Benefits
A healthy environment
Makes plant maintenance simple
An increase in productivity and creativity
Space-saving solution
A playful addition to the living and working environment
Features
Light in weight
Unique patented system
Water reservoir (+/- four weeks) with empty and full notification
For indoor and outdoor use
Fully recyclable