Green construction sites with MobiGreenFence
3 February 2023
Construction sites now completely green
The appearance of building sites in urban areas and the satisfaction of those affected (local residents, passers-by and shopkeepers) are important, ongoing social issues. Creating more green at construction sites and event sites is getting more and more important. Mobilane specialises in sustainable, green future-proof solutions for construction. A new product that helps greening a construction site right from the outset was recently launched. MobiGreenFence was first shown to the world on Tuesday 7 March, at the FutureBuild Trade Fair in London.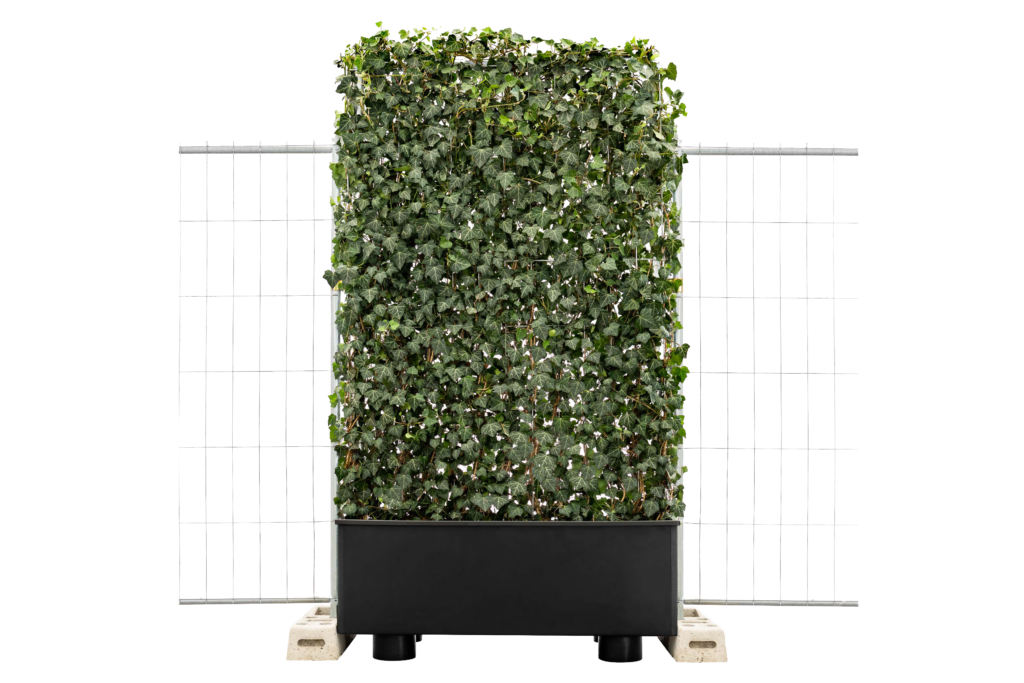 Green hoarding fence
MobiGreenFence is a sustainable, green hoarding fence consisting of a recyclable planter with a fully grown ivy hedge covering a galvanised frame. It's a simple and quick way to give a construction site, event or other temporary barrier a friendly, natural appearance. It integrates a construction site into the environment more naturally. The sustainable green fencing elements can be used separately or in combination with a traditional construction fence.
Biodiversity and social cohesion
Living greenery in an urban environment promotes biodiversity, helps reduce air pollution, and dampens noise. It also cools in warm periods and improves the environment, according to Wageningen University & Research. Living plants and flowers are essential for a sustainable, climate-resistant environment. A green environment has also been proven to have a positive effect on the health and social cohesion of the people living in it. MobiGreenFence can supplied with optional cover plates. To further boost the local fauna, extra plants can be planted at the foot of the hedge or nesting boxes/bee hotels installed.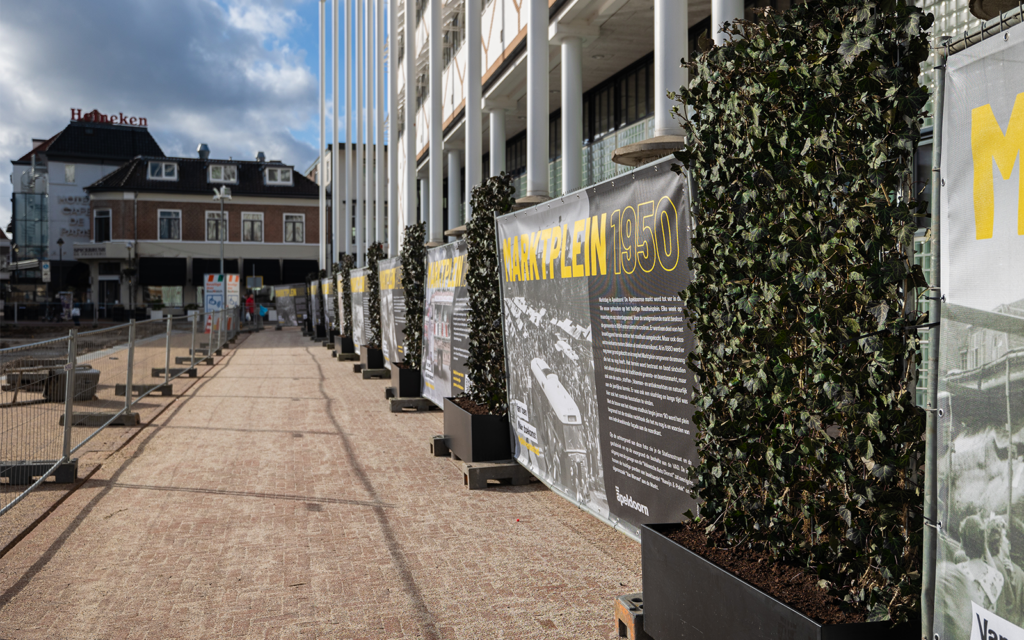 The power of nature
MobiGreenFence is adorned with Hedera 'helix' Woerner. This is a hardy, evergreen Green Screen that's easy to care for. Ideal for a construction site or large event, where the decoration has to be able to take some knocks. Living green also reduces unwanted grafitti, and the plant captures particulate matter from the air. In fact, it has been shown that this plant species absorbs 40 to 60% more particulates.
Social return and plant care
In tenders, a common requirement is that a percentage of the contract sum is spent on people alienated from the job market. MobiGreenFence is produced by people with a distance from the labor market, so this green construction hedge boosts social return and corporate social responsibility (CSR). Care consists of watering (in winter once every 6-8 weeks, in summer once every 2 weeks) and pruning.