A green, sustainable and healthy office environment for a happy workforce
Businesses and organisations are searching for a healthier working environment, with plants and the presence of nature in our offices. This more often means adding more plants, using more sustainable materials or considering environmentally-considerate options in break-out and communal areas.
Having more greenery and natural elements in the workplace not only looks attractive, it contributes to a healthy environment and has a positive effect on the general well-being of the employees.
COVID–19 – Maintain safe distances in the office with greenery
A safe working environment has never been more important than it is now. How do you ensure safe space and distance in the office? The LiveDivider PLUS is increasingly being used as both a partition between desks and spaces to create social distancing in a sustainable and healthy way.
With social distancing it is important that employees can work and move at least 2 metres apart.
A quick way to ensure this two metre distance is to place LiveDividers PLUS between workstations. LiveDivider PLUS is a modular green room divider. The room divider is used to divide an open space without losing the open feel of the space. With its metal frame and sturdy fixed base, the LiveDivider PLUS adds a splash of naturally beautiful greenery. The frame is filled with six interchangeable plant cassettes on either side.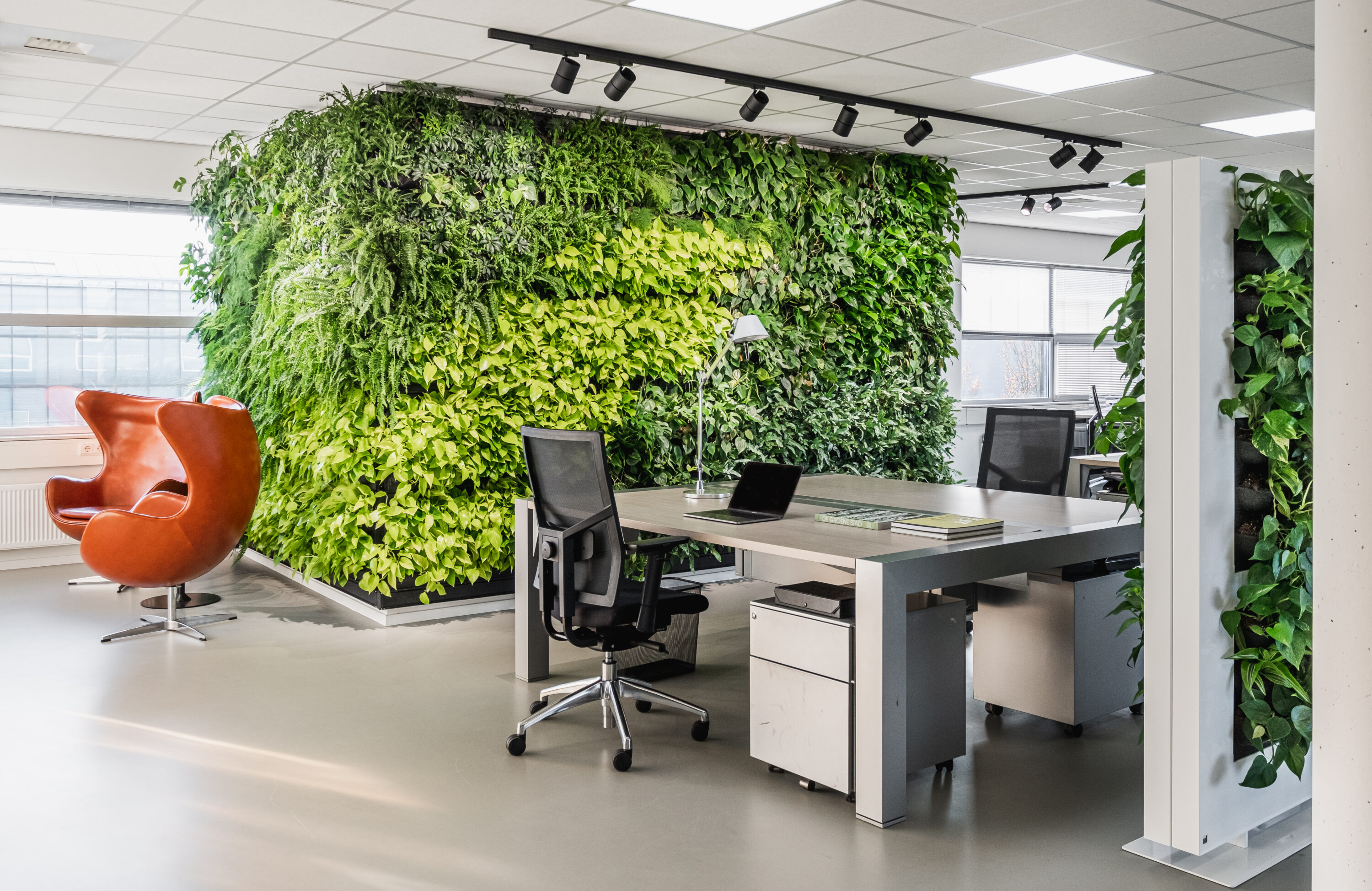 The LiveDivider PLUS can also be used as a route marker or to help screen in meeting rooms, canteens, auditoriums or other public meeting areas within the building to create safe distances between employees. Read more about the LiveDivider PLUS.