Living Walls 'Urban Chic' restaurant Miss Jones
Recently, a new restaurant named Miss Jones opened its doors in Voorburg. The restaurant is 1000 square meters big, has a unique interior and is a true experience. The ambiance exciting and filled with surprised, not a single seat is the same. Green space specialist Hydrozorg has placed vegetation in different sections in the restaurant, including two big living walls with real plants in the conservatory of Miss Jones.
Unique contrast between green and "Fashionable eclectisch" interior
The conservatory brings the outdoor feeling inside by being surrounded by lively green. The entire setting can be described as 'Urban Chic'. The Miss Jones concept has been invented and designed by Rein Rambaldo and his wife Willemien Pieterse. Both can be known from MaMa Kelly, De Horeca Fabriek and Interior Label. Miss Jones describes its interior as 'Fashionable ecletic'. The food and cocktails served are typically Pretty Fancy Food & Out of the Box.
Miss Jones is used as a hang-out with multiple different rooms that seamless connect to eachother. One of those rooms is the botanical conservatory, where the green walls speak for themselves. An absolute great addition, especially when you realise the plants turn out to be real. The living wall reinforces the botanical concept like nothing else can. Regardless of the fact that the maintenance of the green screen will be done by Hydrozorg, the wall is also used to be shown off to our customers from De Horeca Fabriek. This is a clear example how our suppliers offer quality and service, according to Rein Rambaldo – owner and founder of Miss Jones / owner De Horeca Fabriek.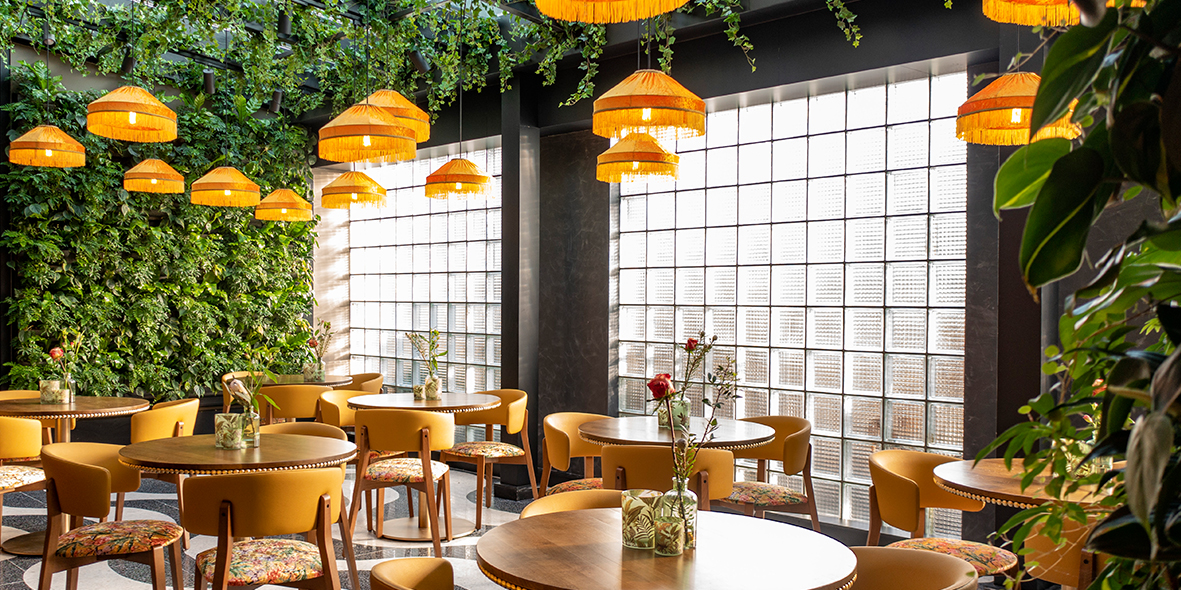 Urban living walls
The two green walls at Miss Jones have a surface area of 20 square meters and both are equiped with a LivePanel TANK. LivePanel Tanks is an irrigation system where a water supply is stored in a tank that gets placed underneath a LivePanel Indoor Living Wall. The green walls have been installed by green specialist Hydrozorg.
How did you experience the installation of the living wall?
Wim Roest – projectmanager at Hydrozorg: "The LivePanel system is very practical and well devised, so it is easy to install. With the tank, or bassin, the LivePanel Living Wall(s) can be placed virtually anywhere with keeping its low maintenance. With help of a simple timeswitch, the plants will be automatically fed with water and plant nutritients. This tank only needs a refill every 4 or 5 weeks. No overly complicated irrigationsystem, but a practical and very efficient solution for a beautiful, living green wall. We have years of experience with installing these walls of different brands, but this one takes the cake. The installation with technical advise given by a supplier, is easy and quick to realise.
How did you feel about working with green and specifically green walls?
"I liked it a lot. Green is my heart and soul for over 20 years. Green makes happy and green walls give any room, whether it is a restaurant or office, a wonderfully healthy and alive appearance!". Wim Said.