Earth day 2022
15 April 2022
Earth Day 2022: Invest In Our Planet
The climatecrisis and biodiversity crisis have been seen as very serious for quite a while, and more and more people are starting to realise that action is needed. That is why Earth Day 2022 focuses on the topic ''Invest In Our Planet''. The message of the organisation for this year is very clear: ''We need to act boldly, innovate broadly and implement equitably. This plan benefits everyone on the planet, from business owner to government to citizen. Are you interested to find out how the Mobilane products can help you with making a greener living environment? Just read this blog article and find out.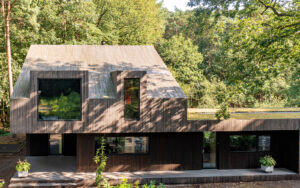 What can you do?
Climate change being a serious problem is pretty obvious at this point. But not only the climate will suffer, the economy will suffer too. If climate change does not get halted soon, the economy will be impacted tremendously. Scarcity will become more and more common which means economic gains and job positions will be lost. As a company you ideally want to prevent this as much as possible. Mobilane got the right products to help you and your company do so. There is for example a green roof, green facade and a living wall. These products not only add aesthetic value but also contribute with great health benefits. A green roof for example improves insulation, air quality and biodiversity.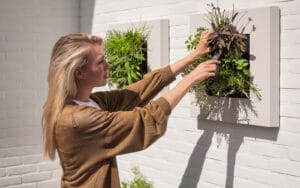 Everything matters
You do not necessarily need a company to make a positive impact on this climate crisis. Furthermore you can decide to bring green products into your own home, such as the stylish LivePicture GO. This is a picture frame with real plants, ideal for every interior. Which color suits you best, Natural Bamboo, Black Bamboo or Matte White?