A naturally planted room divider
LiveDivider creates a natural greenery panel to divide a room. The LiveDivider adds a planted natural barrier within a living or workspace without affecting the room's open aspect. This eye-catching greenery addition brings a splash of planted beauty, creating a healthy atmosphere with added privacy. The plants within the LiveDivider absorb ambient noise, proving effective in improving the room's acoustics.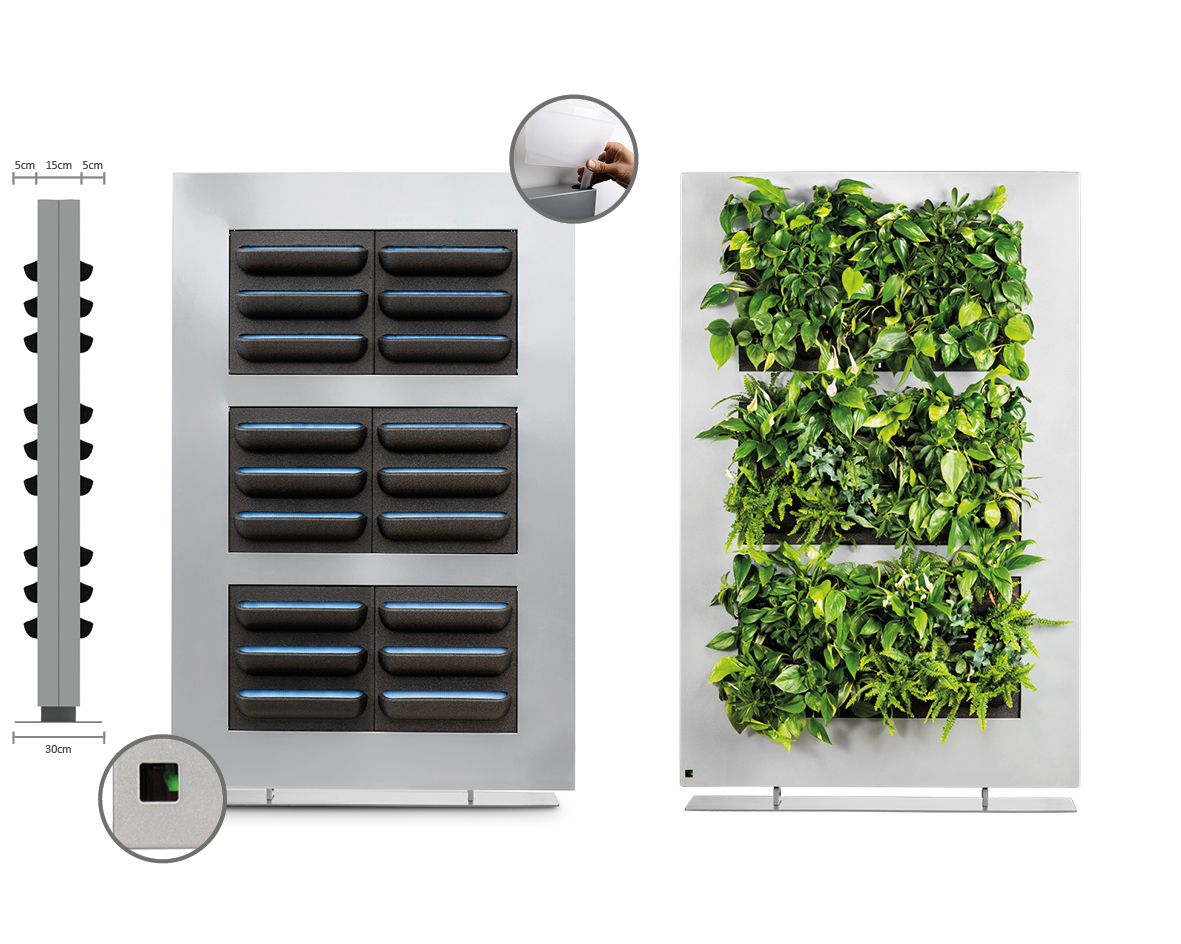 A uniquely beautiful solution
A LiveDivider panel consists of a sleek metal frame on a sturdy fixed base. The frame has space on each side for six planted cassettes with plants, twelve cassettes in total. Having interchangeable plant cassettes means the plants can be changed and adapted to suit tastes, themes or seasons.  The frame incorporates its own watering system to ensure that the plants are supplied with water for between four to six weeks. LiveDivider works without power or batteries.  LiveDivider is available in one standard format in two colours.
LiveDivider gives an instant green flourish to any room. It contributes to an improved indoor climate through the plant's oxygen production and its absorption of carbon dioxide and air pollutants. This makes LiveDivider perfect for offices and busy areas, creating a healthier indoor climate.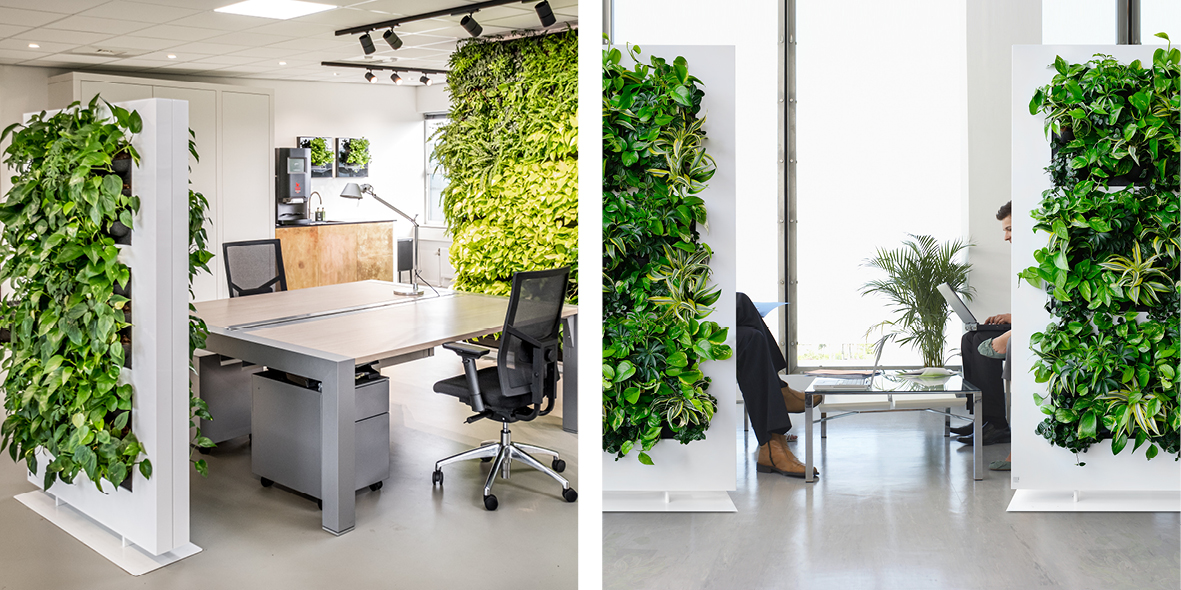 Benefits
Contributes to a healthy living and working climate
Divides public space, whilst retaining open character
Increased ambience
Good for the acoustics in the room
Features
Patented system
Exchangeable plant cassettes
Integrated watering system
No pump or electric power required
Water reservoir for 4-6 weeks
Fully recyclable
View accessories
Buy Direct