Consumer
Business
Landscaper
Retail
A simple green roof system
Consumer
Business
Landscaper
Retail
It is increasingly difficult to maximise planting and greenery in urban areas. Thankfully with the MobiRoof instant green roof system, you do not have to wait for years for a green roof to establish – it comes ready to install, fully planted. MobiRoof consists of a system of sedum cassettes which simply click into each other, creating an extensive green roof system. Ideal as a green roof for gazebos, garages, carports and storage areas, the system is also perfect for bus shelters, bicycle sheds, flat roofs in schools, companies and other outdoor structures. A roof garden on large roofs can also be "greened up" simply and quickly.
Instant green roof system
The unique lightweight cassette system is planted with various types of sedum plants and has a special substrate for rainwater drainage and storage. Additionally, the cassettes can be replaced. This allows the sedum roof to be designed according to your exact requirements.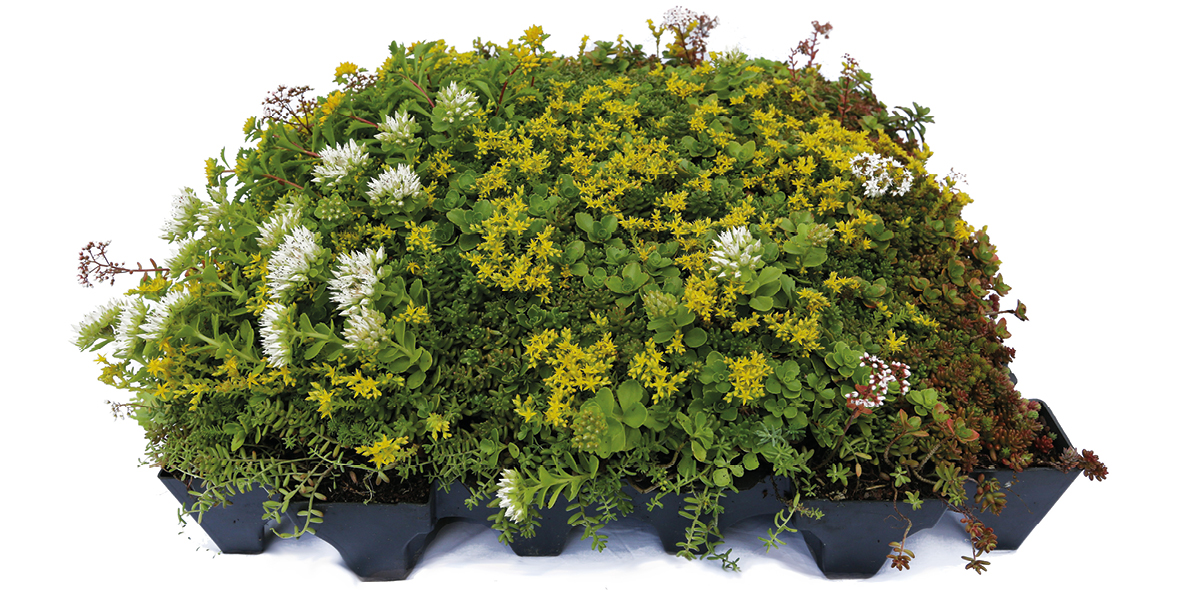 Sedum plants
The plants improve the air quality by CO2 reduction as well as capturing fine particles. UV rays no longer reach the underlying roof, which considerably extends the lifespan of the roofing material. The sedum cassettes also protect the roof against the effects of weather and help store rainwater.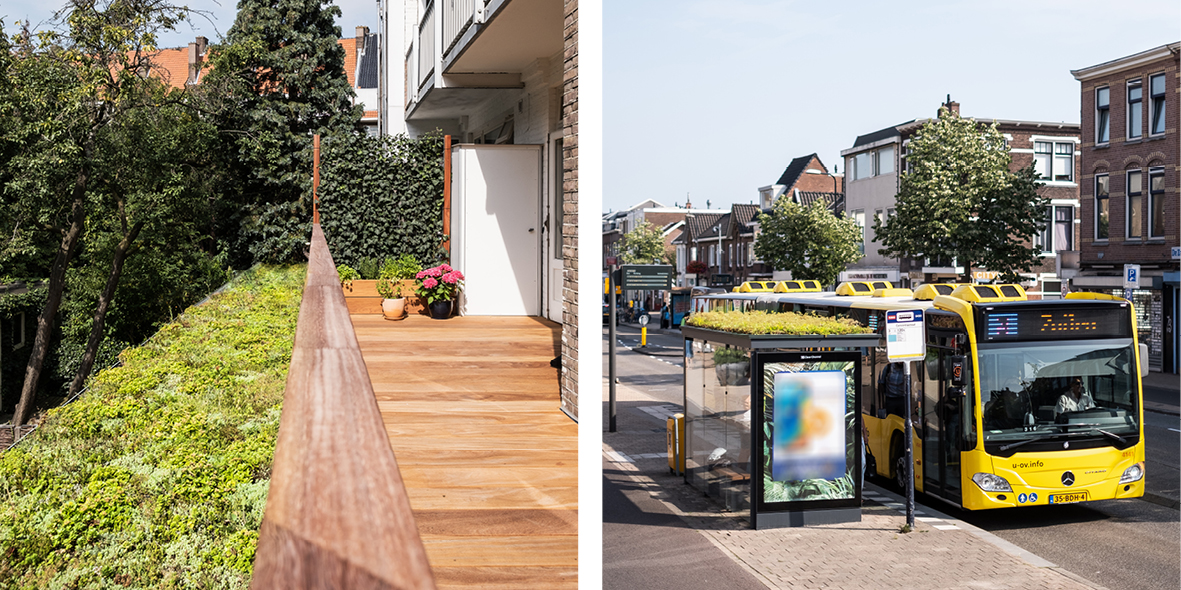 Benefits
Water retention of 20 litres per square metre
Increase in biodiversity
A pleasant appearance
Protection of existing roof coverage against UV radiation and solar heat
Increased efficiency of your solar panels
Insulating effect
Features
Ready for use on roof coverage
Instant solution
Easy to install and replace
Low maintenance
6-8 types Sedum
Certified sustainable production
Fully recyclable
Buy Direct