LiveDivider PLUS now easily movable with the Castor Module
31 August 2022
A workplace where people are surrounded by greenery makes people more creative, creates a relaxed vibe and improves humidity and air quality. This has been known for some time. To this end, Mobilane has launched the LiveDivider PLUS. A modular green room divider with living plants. With this unique system, modules with interchangeable plant cassettes can be stacked on top of each other as desired. This creates more freedom to arrange a space and bring greenery close to people. From now on there is also the possibility to quickly and easily move the LiveDivider PLUS, using the new Castor Module.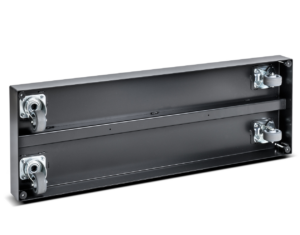 Room divider even more versatile thanks to renewed mobility
The Castor Module is an accessory in the form of an attachment with a mobile function, making the room divider even more widely applicable. The room can now be moved quickly and easily and can be dressed completely according to your wishes, per event or activity. For example, the LiveDivider PLUS can easily be used as a route guide or as decoration in canteens or auditoriums. The room divider is also ideal as a partition wall at trade fairs and conferences.
Clean and easy
The LiveDivider PLUS* can be easily lifted onto the mobile Castor Module. With a pin that simply screws out from underneath, the green divider stays firmly in place when desired. The wheels are high quality, rigid and leave no streaks.  With the new mobility of the living room divider, cleaning is also easier to perform.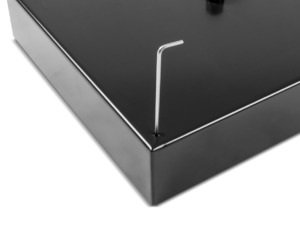 A quieter space and less stress through more greenery
Research by Technical University Delft has shown that placing plants or a green wall has a significant effect on the reverberation time of sounds and an improvement in acoustics. In addition, a study by Wageningen University shows that just looking at plants can lead to less stress. Therefor a green space provides multiple benefits and has long ceased to be merely decorative. Even on a smaller scale, greenery contributes to a better quality of life, both indoors and outdoors.
*The Castor Module can only be used with the new LiveDivider PLUS and not the LiveDivider.