business
Landscaper
Installer
LivePicture: Living art
business
Landscaper
Installer
LivePicture combines innovation, design, and greenery in an extraordinary way. LivePicture is a system with vertical plant cassettes that are easily interchangeable. It includes an integrated watering system with a reservoir large enough to keep the plants supplied with water for four to six weeks. Due to the system's innovative and patented structure, no power is required. LivePicture is quick and easy to attach to any wall, using just a few screws.
LivePicture is available in four different sizes and two standard colors. Other (RAL) colors and personalization using your own logo, design, or photo are available on request.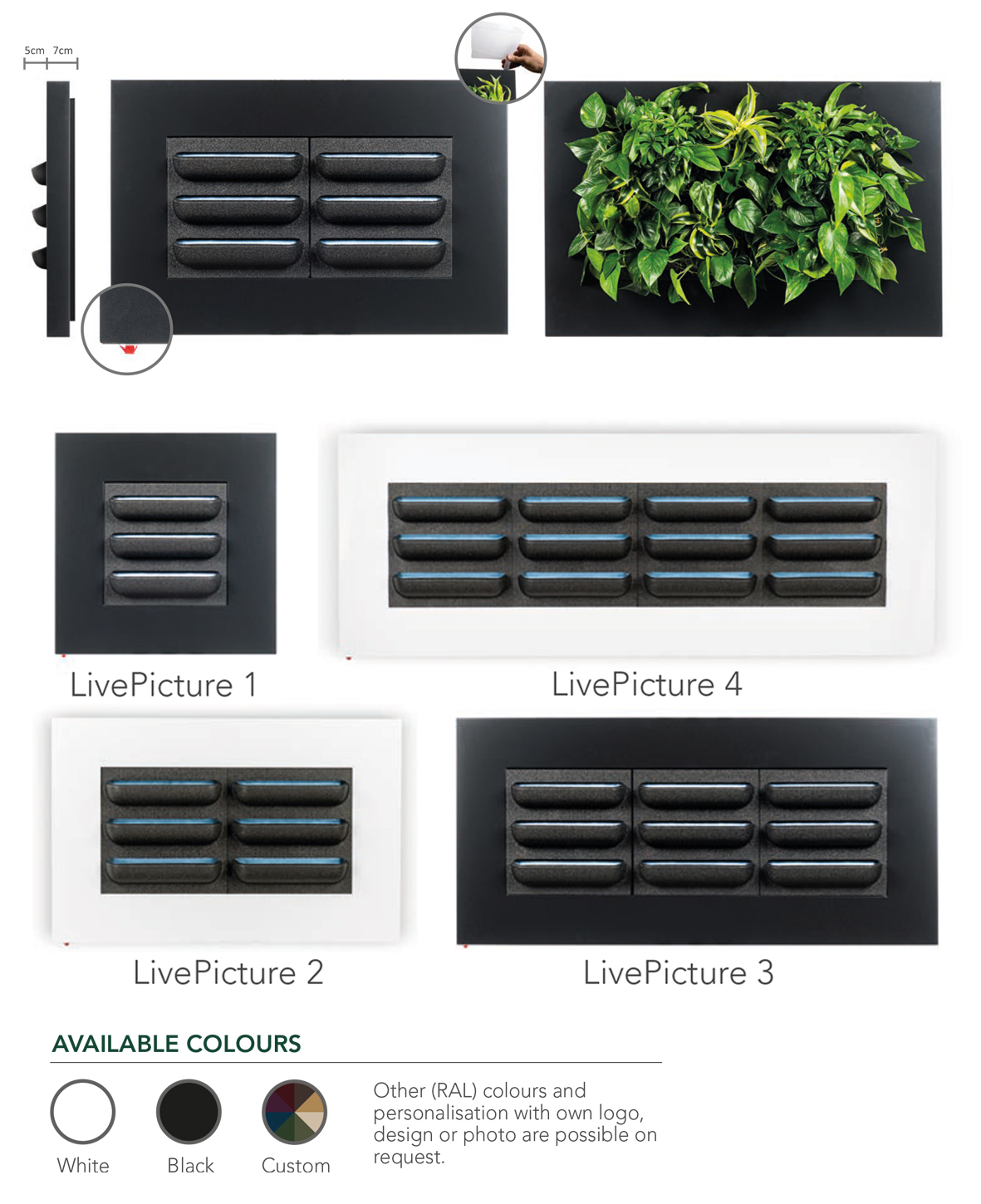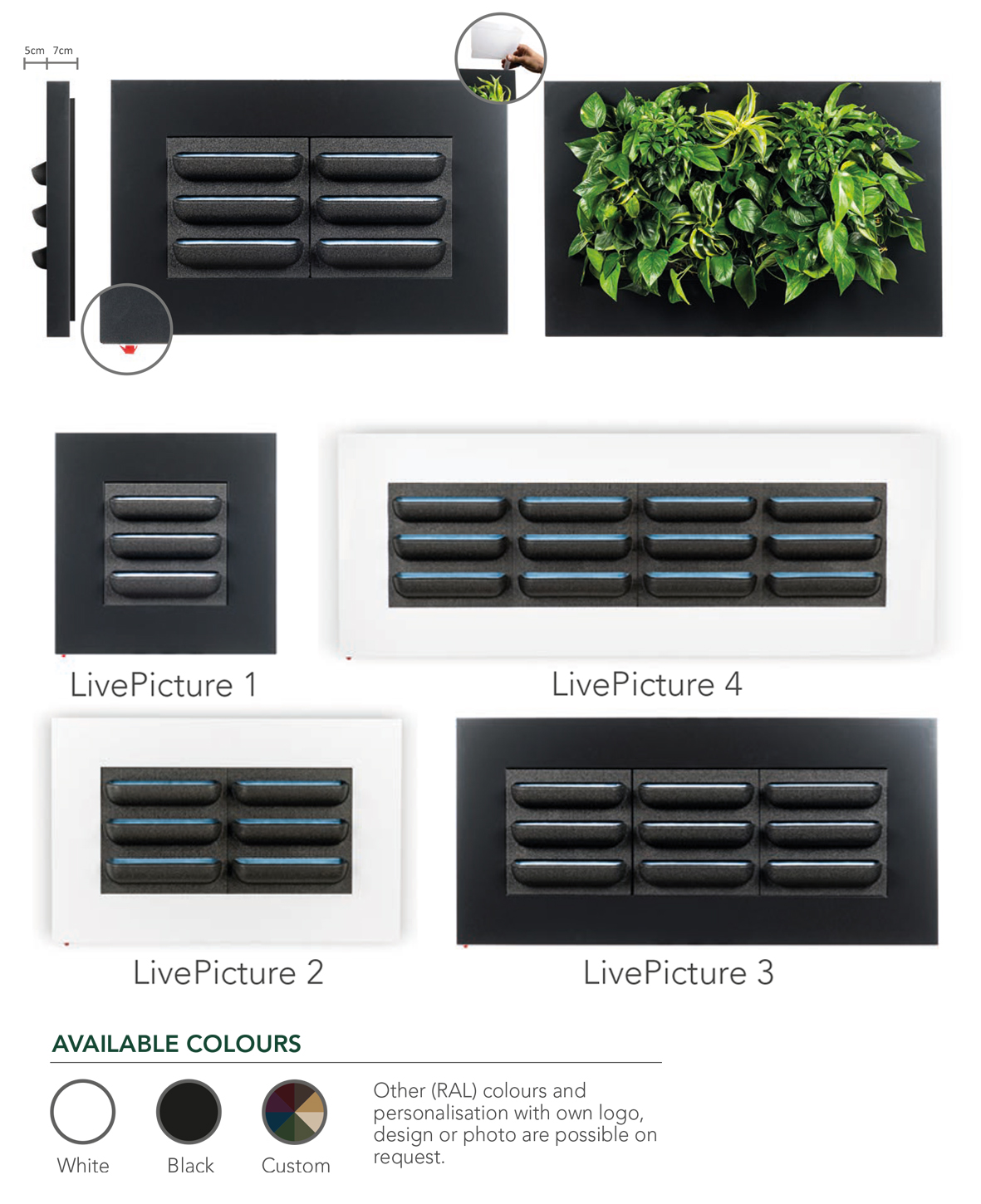 Space saving
LivePicture serves as a stylish and space-saving way to include plants in any space. This wall-mounted living artwork really comes into its own in rooms with limited options and space for planters and greenery. LivePicture requires minimal maintenance. LivePicture is suitable for both indoor and outdoor use and is widely used in offices, schools, hotels, kitchens — it's handy for herbs — waiting areas, receptions, and showrooms.
Healthy indoor climate
Plants deliver an important contribution to the indoor climate through the oxygen they produce, the fact that they purify the air, and the positive effect they have on relative humidity. On top of that, plants have a positive impact on the relative humidity level. Scientific research has shown that anyone who spends more than four hours per day in a room with plants will have a more pleasant experience and will be demonstrably more productive.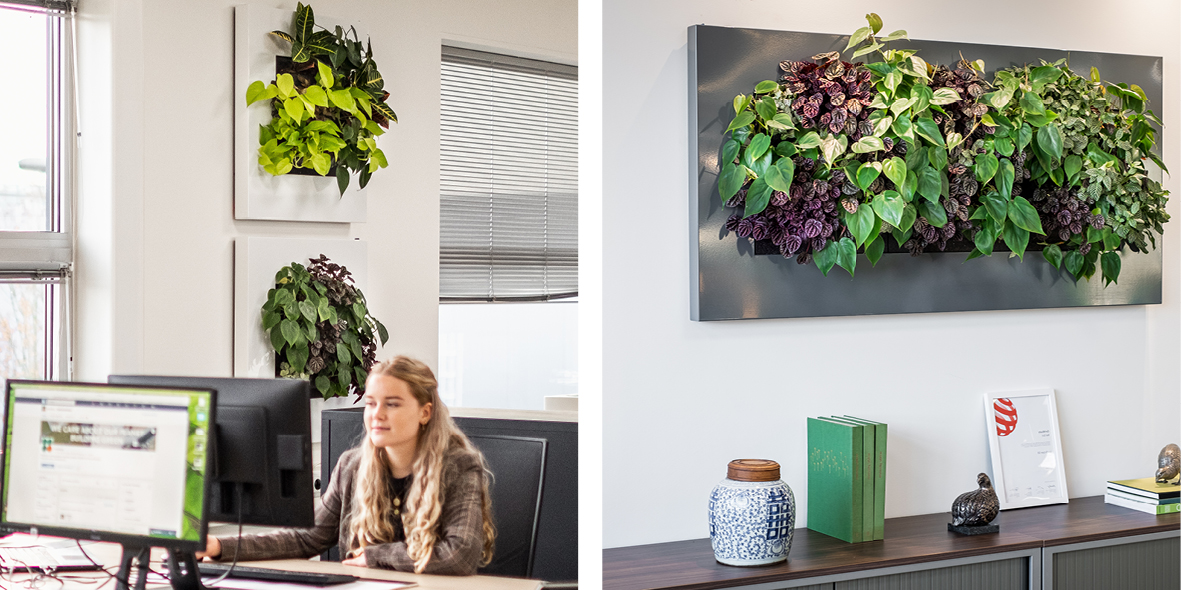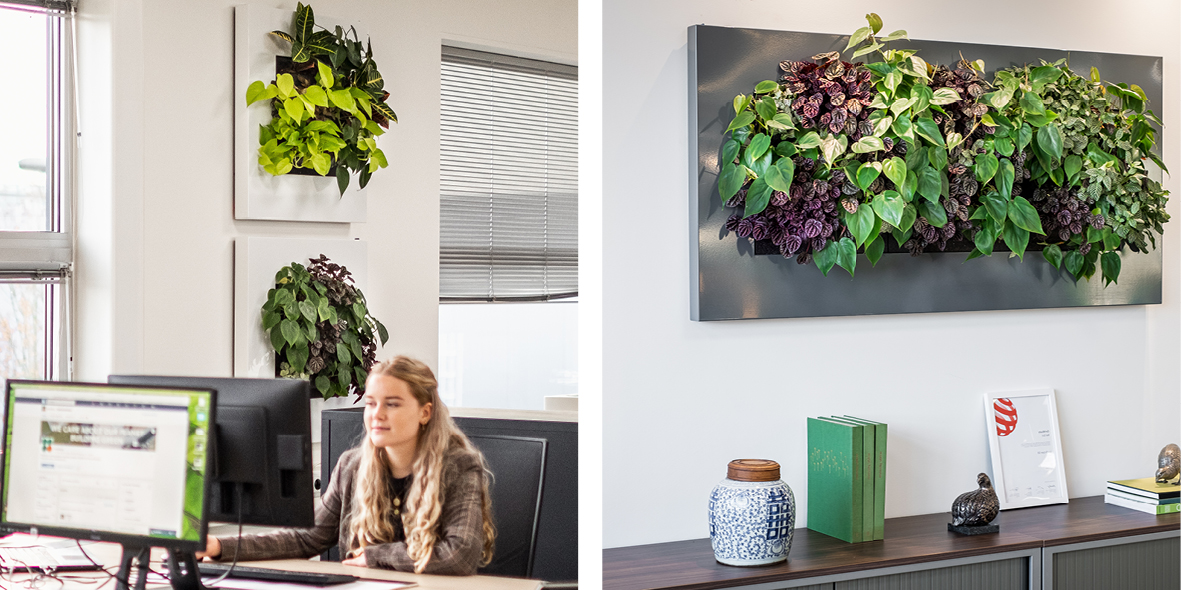 Benefits
Vertical greenery takes up less space
Improves the indoor climate and air quality
Helps improve focus, productivity, and general wellbeing
Improves the acoustics in a room
Sound-dampening effects
Lowers stress levels
Features
Unique visual impact
Water tank for 4 - 6 weeks, equipped with 'full' and 'empty' gauge
No electricity or pump required
Fully recyclable
Interchangeable plant cassettes and frame
Integrated watering system
Quick and easy installation
For indoor and outdoor use
Buy now