consumer
Business
Landscaper
An instant green hedging screen
consumer
Business
Landscaper
Looking for a natural privacy screen for your garden, landscaping, or commercial project? Mobilane's patented Green Living Fence is the solution you need. Mobilane's Green Living Fence ready-made hedge consists of a steel grid, densely intertwined and covered with climbing plants. The hedge is grown in a biodegradable container made from coconut fiber. Once you've prepared the soil for planting, the hedge can be placed directly into the ground. Posts and brackets solidly anchor it into place. For posts, simply use a universal bracket, and for wall mounting, use a wall bracket.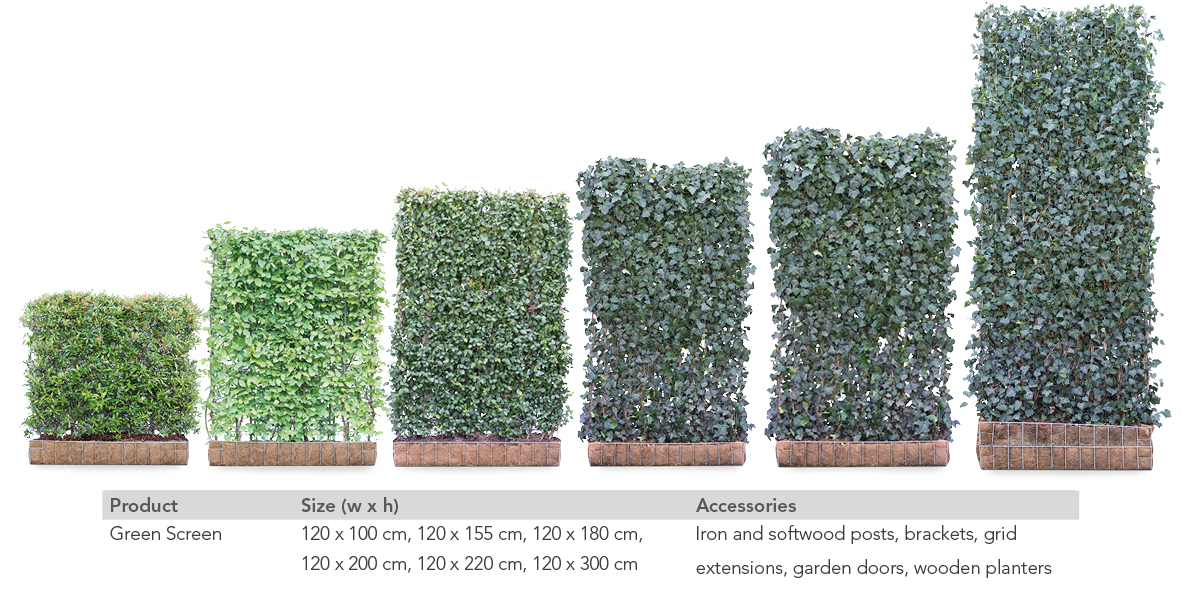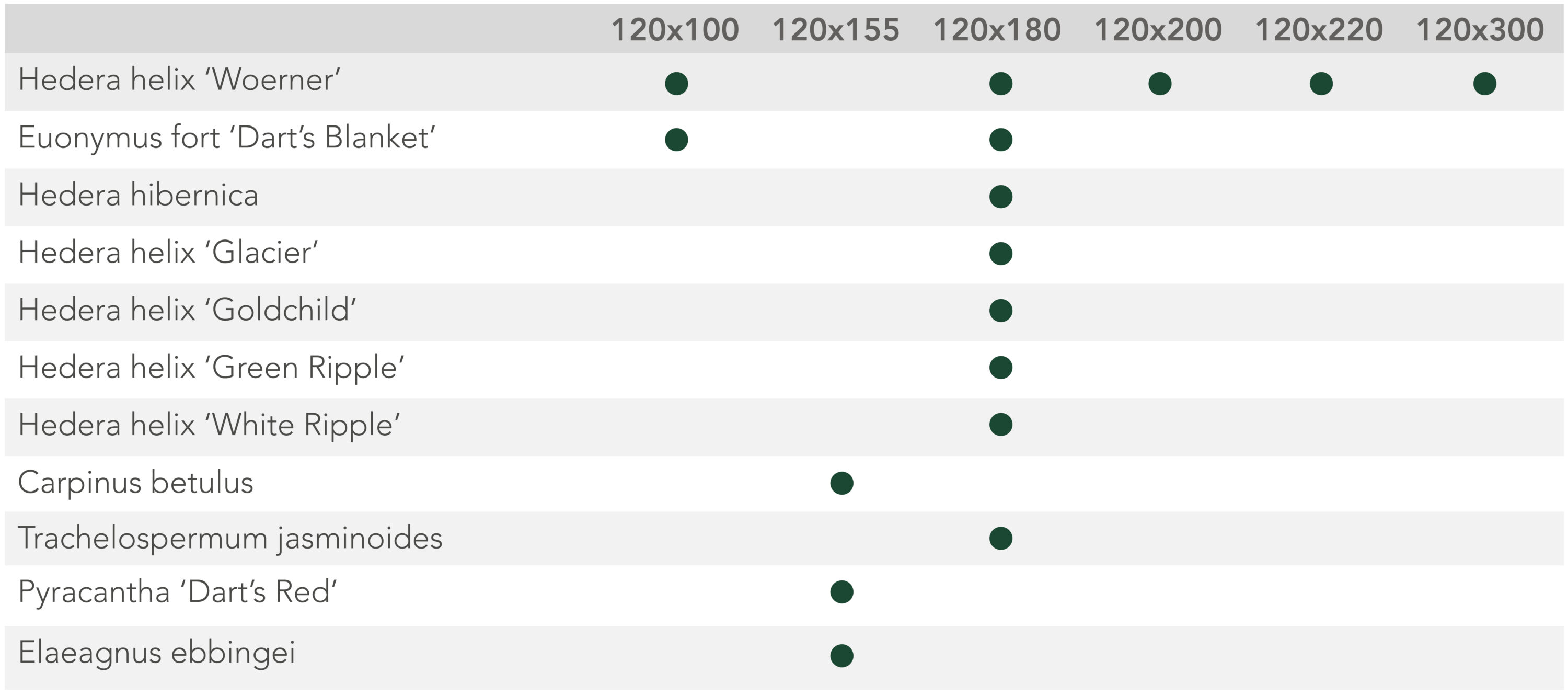 The Plant Selection
Mobilane Green Living Fence are available with a variety of plants and in various panel sizes. One of the options available is a hedge screen of Hedera helix "Woerner", a hardy dark green ivy that has evergreen leaves in a variety of shapes.  For more color, choose Pyracantha "Dart's Red", a hardy firethorn, with non-poisonous red berries and beautiful white flowers in spring. Mobilane's Green Screens instantly add a full and dense hedge to your project and can be planted all year round. If you'd like to contribute to a healthier living environment, start by exploring the options, and let's work together!
Enhancing biodiversity
Insects such as bees are essential to the biodiversity of our planet. They play a crucial role as pollinators, and they contribute to the reproduction and development of our flora. The plants and flowers that grow as a result provide food and shelter to other animals, including humans. A professional bee hotel or nesting box provides a safe place for insects to nest, rest, and spend the winter. Our nesting boxes and bee hotels can be placed in or around all Mobilane outdoor products and are available in various types and sizes. Please refer to the accessories page for more information.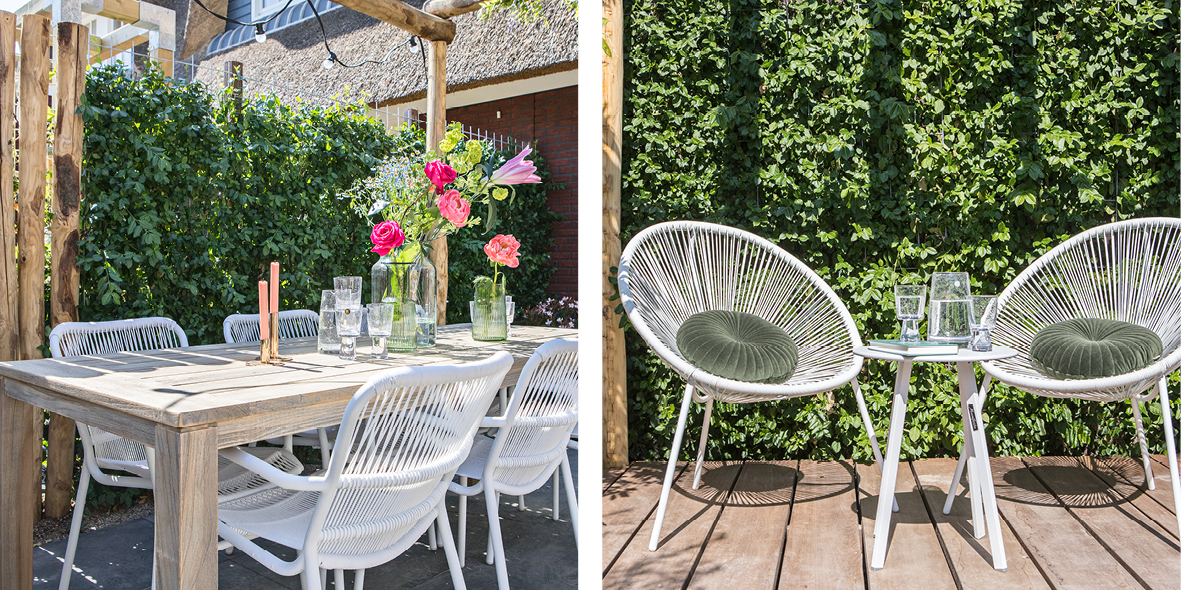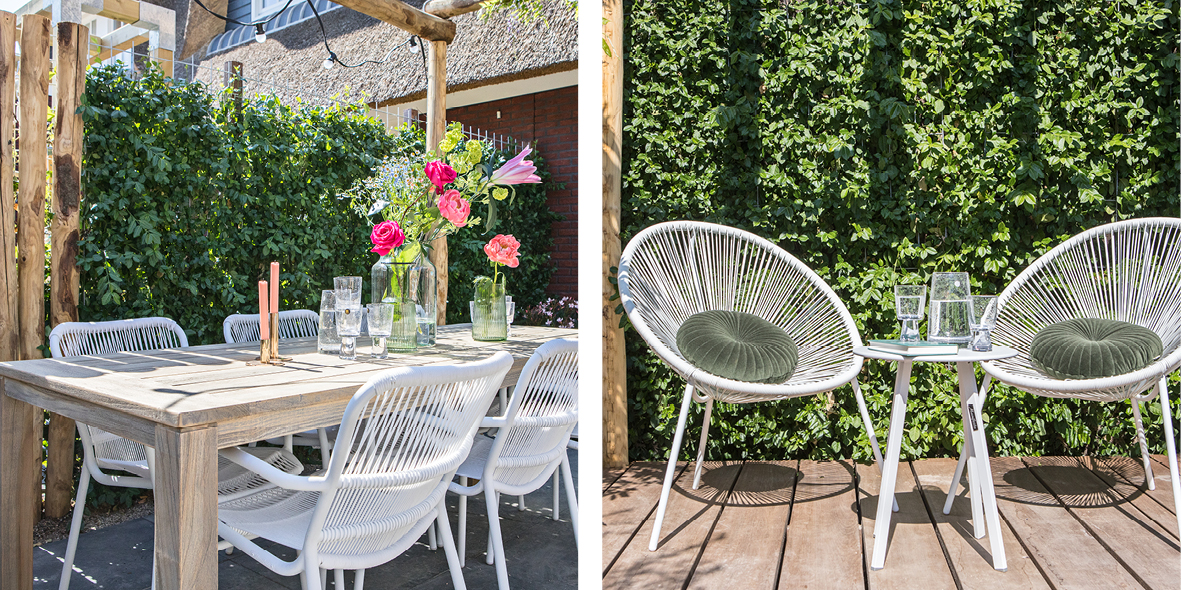 Benefits
Instant privacy and greenery
Easy and fast to install
Contributes to biodiversity
Contributes to a healthy environment
Improves air quality
Reduces fine dust by 40 - 60%
Helps make urban areas greener
Features
Fully grown
Available in different heights and types
Certified sustainable production
Can be planted throughout the year, except during frost periods
Buy now