Van der Valk Hotel gains natural green screen walkway
Mobilane Green Screen
Location: Amersfoort, the Netherlands
Employees of garden design and landscaping company Jos Bouwhuis Tuinen have installed a 3 metre high 100 metre green walkway at the Van der Valk Amersfoort A1 hotel in The Netherlands. Not only does this add instantly mature natural foliage, it screens the partially-elevated parking deck of the neighbouring car dealer from view. This new green ivy corridor (Hedera helix "Woerner") channels guests to one of the hotel's car parks which is set right alongside the main A1 motorway.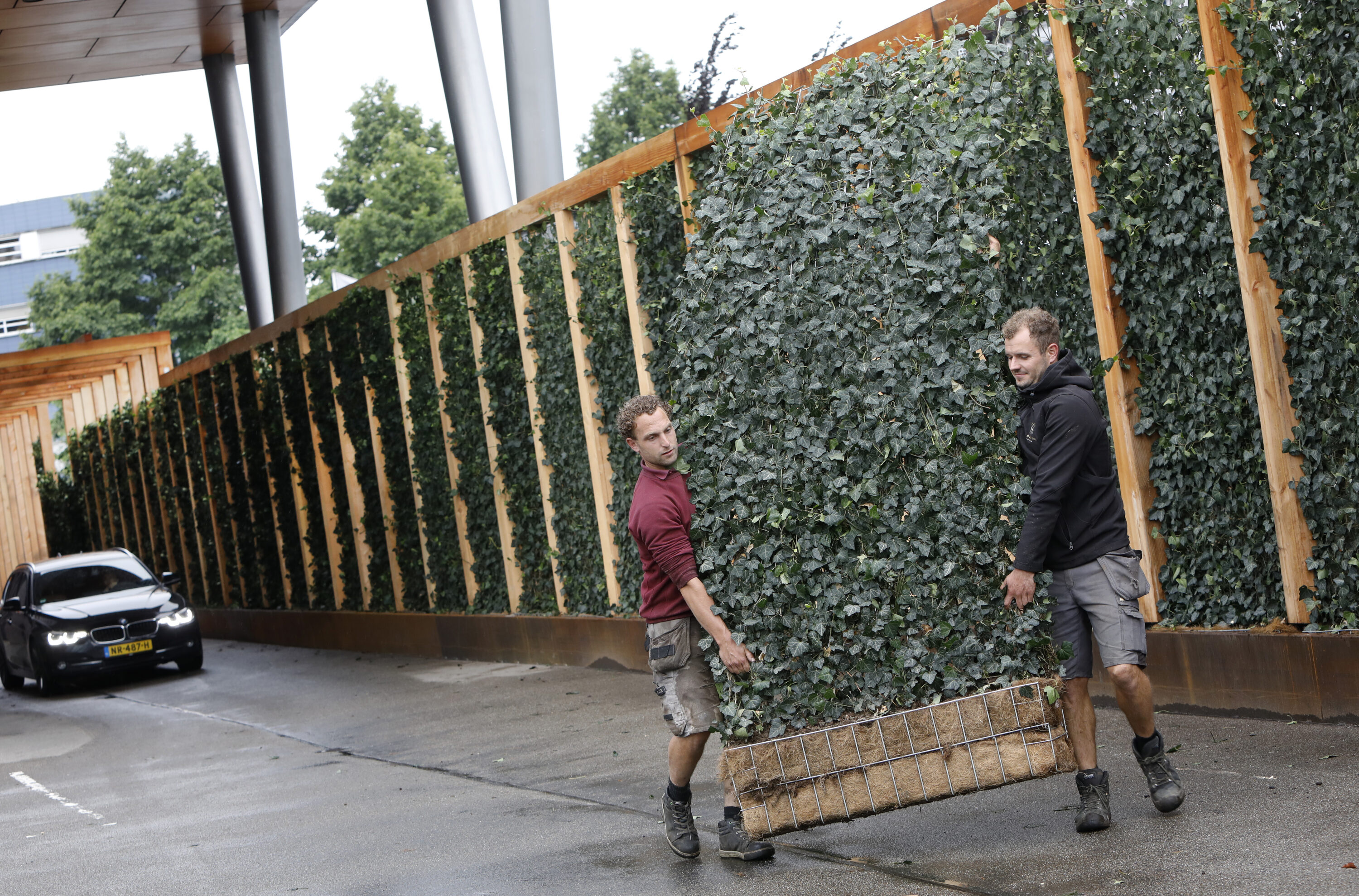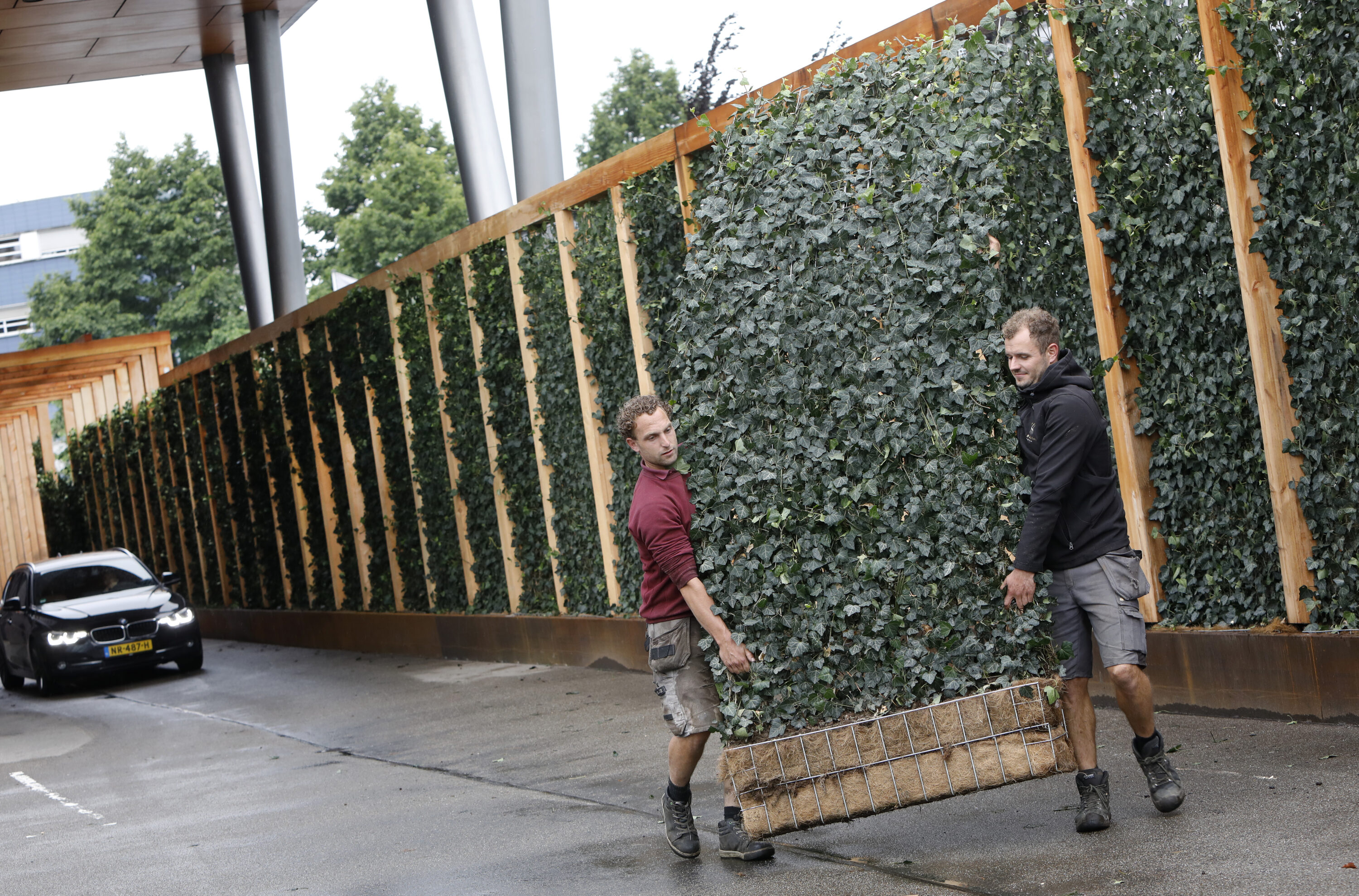 Greenery galore!
Jos Bouwhuis details the project: "As part of the expansion and new building projects at Van der Valk Amersfoort A1, we are busy making the otherwise grey concrete complex much greener. We have opted for Corten steel planters that give a tough but friendly appeal.  As well as the ivy hedges, our planting palette includes Portuguese laurel (Prunus lusitanica), Jasmine (Trachelospermum jasminoides) and columnar beech (Fagus sylvatica). The addition of planting and greenery gives a more natural, softer balance to the stone, concrete and glass. The terraced garden under construction will also feature a lush green selection of plants."
Foliage working hard to capture fine dust
In order to give the parking walkway a more natural look, the landscape team have built a timber construction of Douglas fir which combines perfectly with the ready-made Mobilane Green Screens. The 40cm high and wide corten steel containers have been filled nutrient-rich soil before inserting the extra tall 3 metre hedge panels in 1.2 metre widths with their double-thickness roots, underplanted with Morning Glory (Ipomoea), Clematis and roses.  At a later stage, mood lighting will be added.
Branch Director Merlijn van der Valk: "A carefully designed green outdoor space contributes to the quality of the experience of our guests. It fits perfectly with our new concept "Van der Valk Vital" in which health and vitality are central. In addition to the fact that the green wall of 300 m2 offers a beautiful and natural appearance, Hedera also captures fine dust and CO2. Every bit helps."