The Grand Green Familux Resort opts for attractive indoor greenery
The newly opened hotel "The Grand Green" in Oberhof is part of the world's first and only premium hotel chain that explicitly targets families with children. Here, families find a well-deserved time-out and noticeable relaxation – with a good feeling that their children are being perfectly cared for and having lots of fun at the same time. The indoor greenery in the form of living walls contribute to this feeling.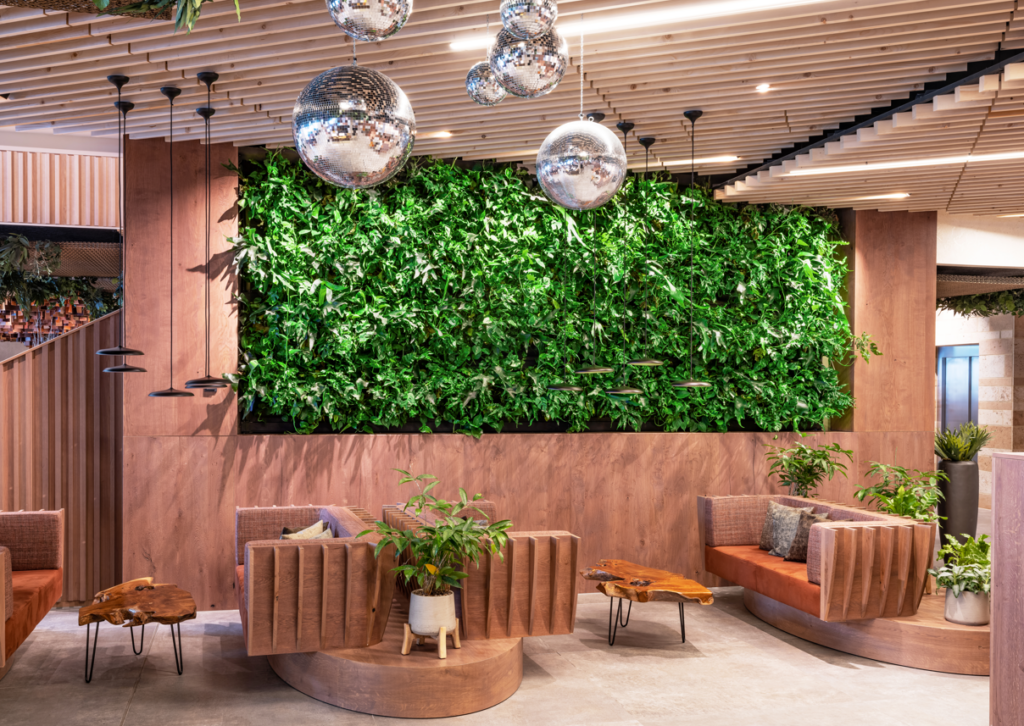 Natural experience with green living walls
Everything in "The Grand Green" hotel revolves around the theme of the forest and nature. The hotel's location alone, with a beautiful view of the forests of the Thuringian Rennsteig, speaks for itself. "We deliberately chose green walls. The overall concept of our hotel is based on natural colours and materials, which is perfectly rounded off by the green walls," says Julian Mayer, Managing Partner of the Familux Resort. The two green walls are located in the evening and day bar areas. "Our guests feel particularly comfortable in these areas and enjoy the atmosphere created by the greenery," Julian Mayer continues.
Expert advice from Mobilane Partner der Gefässerie
Achim Eilingsfeld from Gefässerie in Hammelburg, responsible for the planning and realisation of the project: "The aim was to transfer the beautiful woods of the Thuringian Forest into the interior of the hotel.  I think we succeeded in this with a special mix of plants." For the greenery, the hotel chose a striking mix that creates an attractive, three-dimensional look. Each plant is special: Asplenium nidus, a fern with narrow, light green leaves; Monstera minima with exotic-looking, slit leaves; Platycerium bifucatum with attractive, antler-shaped leaves; Scindapsus Aureum with light green leaves with yellow and whitish markings; Philodendron scandens with fern-shaped glossy leaves. A dense, splendid green decorates the rooms.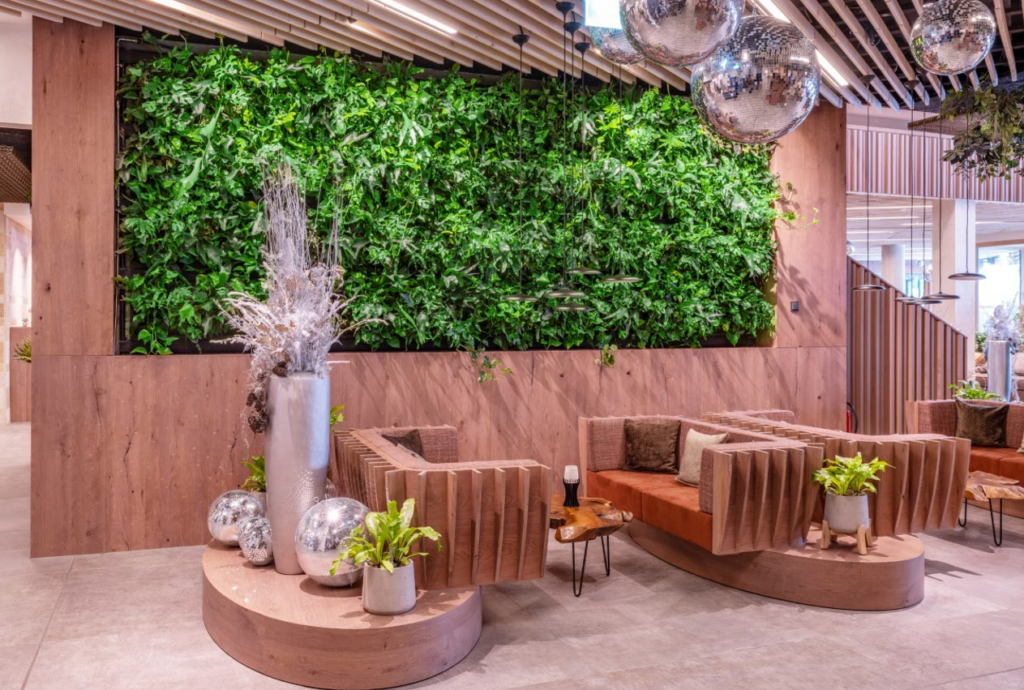 Patented LivePanel Systeem
The two walls were greened with Mobilane's patented LivePanel system. The modular, fully recyclable vertical greening system includes substrate-filled, replaceable plant cassettes. Installation and attachment of the LivePanel system is quick and easy. The row of cassettes is placed in a gutter profile, which also serves as a water reservoir. The plants supply themselves with water from the profile via capillary action. In the first step, the technical components were installed. The pre-cultivated cassettes were only installed before the project was handed over.