New Burkert head office opts for a sustainable statement
LivePanel
Location: North Carolina, United States
Dealer: Suiteplants
For their new headquarters in North Carolina in the US, Burkert Fluid Control systems wanted to attract attention as soon as visitors entered their building. Burkert chose to make a sustainable statement by means of a two-storey green wall with three sides as an eye-catcher. The impressive green wall of 51 m2, made with LivePanel green wall system, is the first thing that visitors see when they enter the building. It makes a huge impression and gives customers a lasting memory of your company.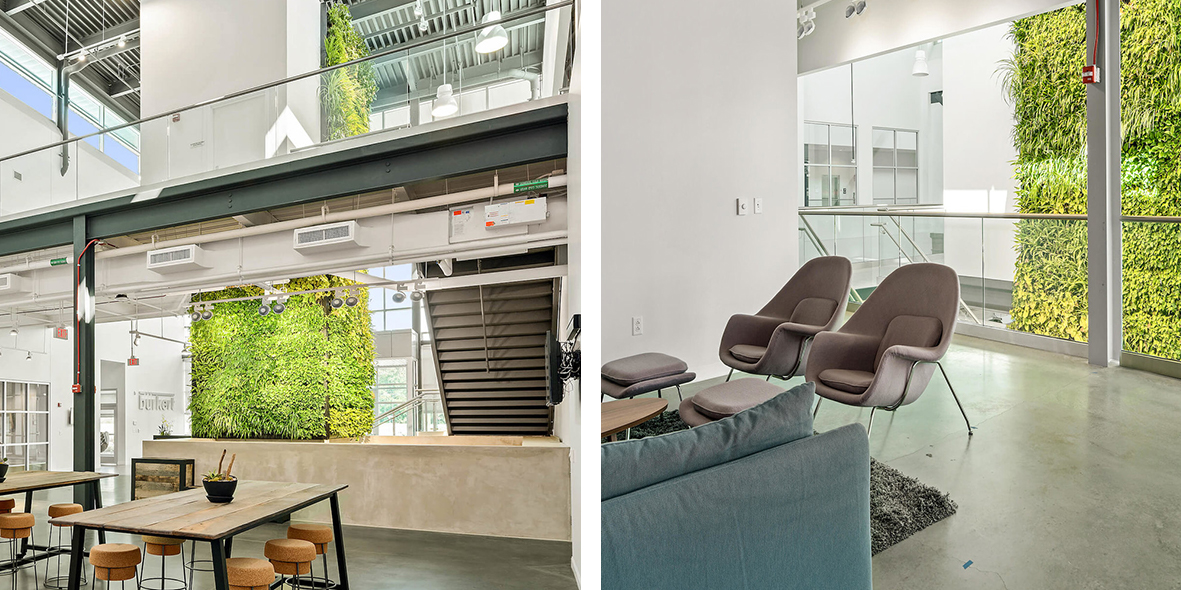 Healthy working environment
The architect and contractor chose the LivePanel wall system, because it is very thin compared to other systems, so that it can be placed close to each other on the corners. The different sides merge seamlessly into each other, creating a column completely covered with plants. Thanks to the composition of plants, the column contributes to a healthy working environment. Improving the indoor climate increases the productivity and creativity of the employees. In addition, research has shown that stress is reduced when seeing plants in the work environment. Reducing stress and increasing productivity and creativity can have a positive effect on daily work.