LivePicture living plants artistry brings fresh air and well-being to Bristol office
Technology and plants combine in tech specialist office in Bristol
A contemporary office environment demands a number of important considerations; functionality, aesthetics, space, accessibility and wellbeing.  Ticking all of these boxes are the multiple LivePicture installations at the headquarters of Ultraleap, a technology company in Bristol. A framed piece of artwork with living plants, LivePicture has brought foliage, freshness and visual impact to the offices, thanks to installers Inleaf.
"So beautifully natural"
Keen to introduce natural elements into their office and looking for an alternative to the usual corporate art offerings, the combination of greenery and art in the LivePicture fitted the brief perfectly.  Using 20 cassettes in 9 different frame combinations with a planting palette including Dracaena Lemon Surprise and Syngonium Pixie, the office's occupants now feel refreshed and invigorated with the presence of plants in their workspaces, changing the whole atmosphere and outlook in the office.
Staff and management feedback has been "overwhelmingly positive" with one employee applauding the "calming effect of having something so beautifully natural by her desk."
The plants within the LivePictures promote a healthy indoor climate, producing oxygen and removing harmful dust particles, as well as improving the acoustics in a room.  This all helps concentration, productivity and general well-being.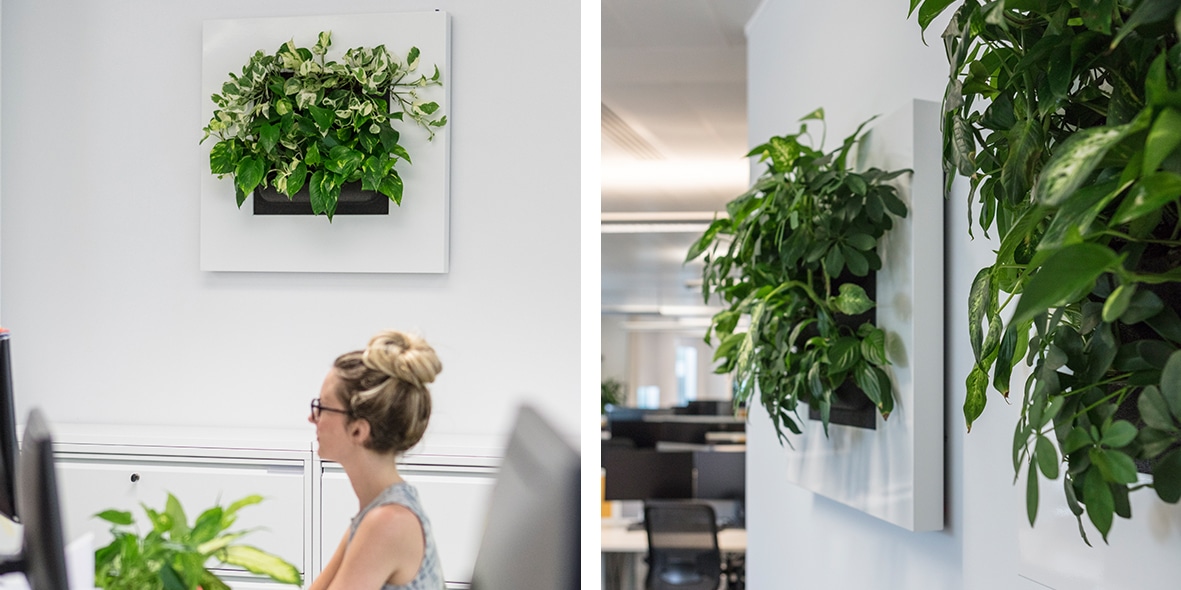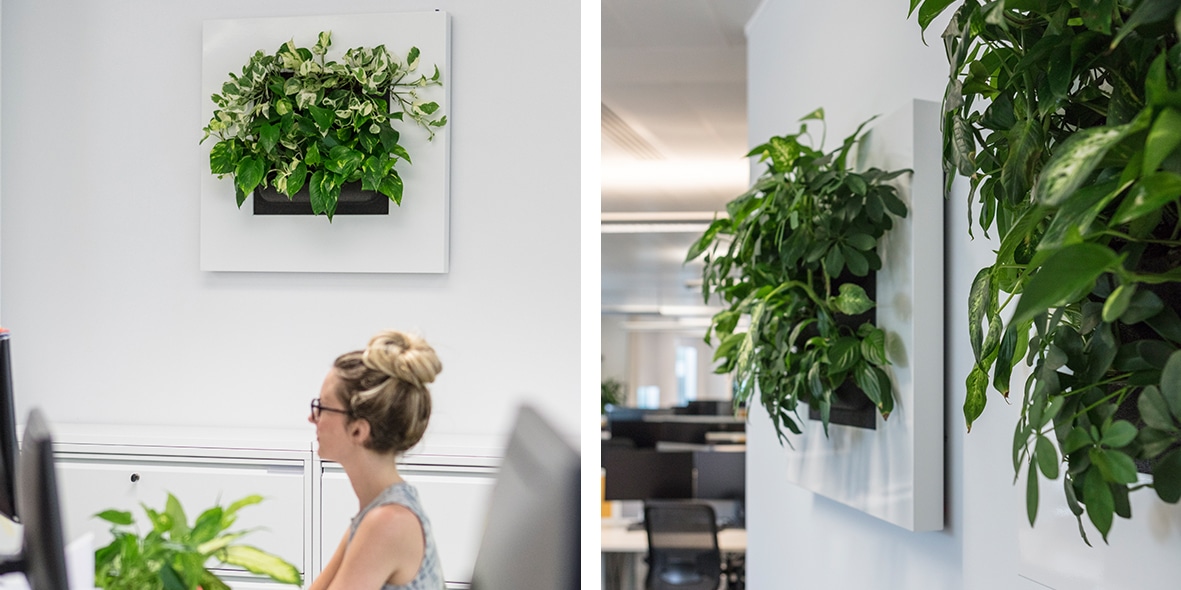 Space-saving natural style
Rooms with limited options and space for planters and added greenery can benefit from the LivePicture and the flexible cassette system to suit size, space and wall configurations.  Requiring minimal maintenance, the LivePicture is suitable for indoor and outdoor use and can be found splashing foliage and colour across walls in schools, hotels, kitchens, receptions, and showrooms.
A healthy boost for air quality and well-being in the workplace
LivePicture is a wall-mounted greenery option with easily interchangeable plant cassettes.  It includes an integrated watering reservoir, keeping the plants irrigated for between four to six weeks – and no power needed.
Find out more about LivePicture and Mobilane ready-made green options
Inleaf is just one of the network of installers of Mobilane's living green ready-made systems.  Click here for the full product range.