LivePanel: Creative inspiration at Fujifilm London
In December 2019, Fujifilm opened its House Of Photography, a new concept experience centre in Covent Garden, London. Right at its very core is a living wall, a LivePanel expertly created by Oasis Plants.  Mobilane's installation partner Oasis Plants worked closely on the theme and design with the Concept team at Fujifilm who wanted the living wall to be a tropically-themed centrepiece on the ground floor in one of the Experience's "creative areas".
The Brief
Setting out to achieve a vibrancy of foliage behind the central camera and lens demo area, several designs were submitted with different leaf, flower and texture planting combinations.
Fujifilm House Of Photography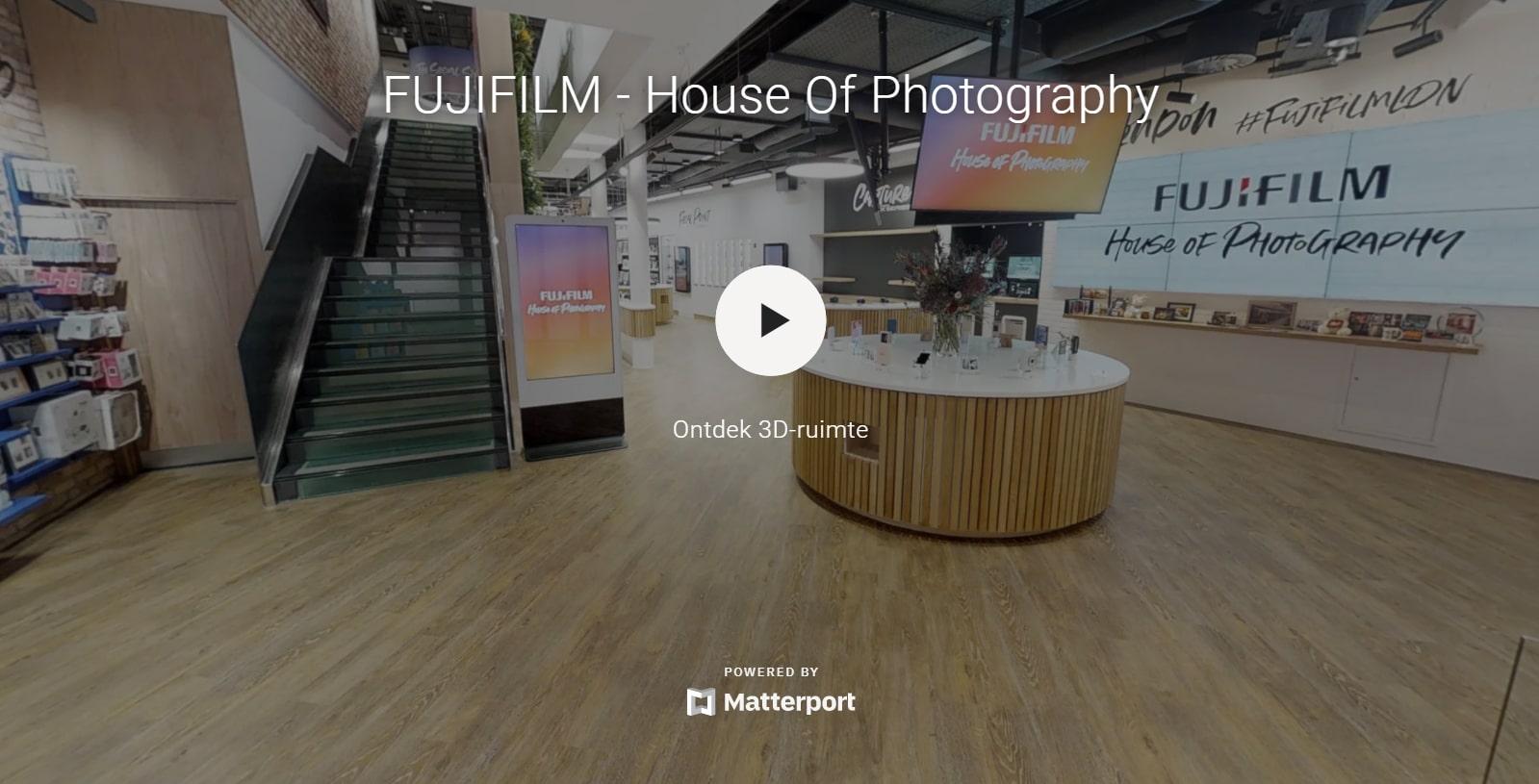 View the plant wall by going straight forward on the ground floor, then turn left.
The Plant Combinations
The final design approved by Fujifilm includes plant species to give a healthy depth to the finished LivePanel, with floral variety too. The plantspecies included are Guzmania, Anthurium, Asplenium, Vriesa, Ficus Repens, Philodendron Scandens, Nephrolepsis, Chamaerea and Dracaena Green Jewel.
The house of Photography Living Wall
The end result is a 23 square metres spectacular, natural, visual living wall.  Its shades and forms are extremely photogenic – perfect for picture-taking and picture-making as visitors zoom, focus and test the cameras and lenses on display.
Oasis Plants are tending to the wall's watering and maintenance regime to ensure its health and irrigation is managed effectively.
© Copright image credits to Fujifilm and Oasis Plants