A green wall in the lobby of bike specialist Specialized's new office
In the lobby of the new office of Specialized Europe in Arnhem, a 35 m2 green wall has been installed by official Mobilane dealer Ten Brinke Interieurbeplanting. Next to installing the green wall, Ten Brinke Interieurbeplanting has also installed plants throughout the entire office. The green wall and plants throughout the office bring greenery from outdoor to indoor and give the office a natural appearance. Specialized is specialised in making bikes since 1974.
Green wall Specialized
Visitors to the head office are greeted with a fresh green view of the three floors. Next to the green wall, a timeline is made in the lobby. The timelines show the history of Specialized's products. The entire office is a showroom with different types of bikes. The LivePanel green wall system, the furnishing with natural elements and an industrial look perfectly fit with the Specialized products and also create a healthy (working) environment.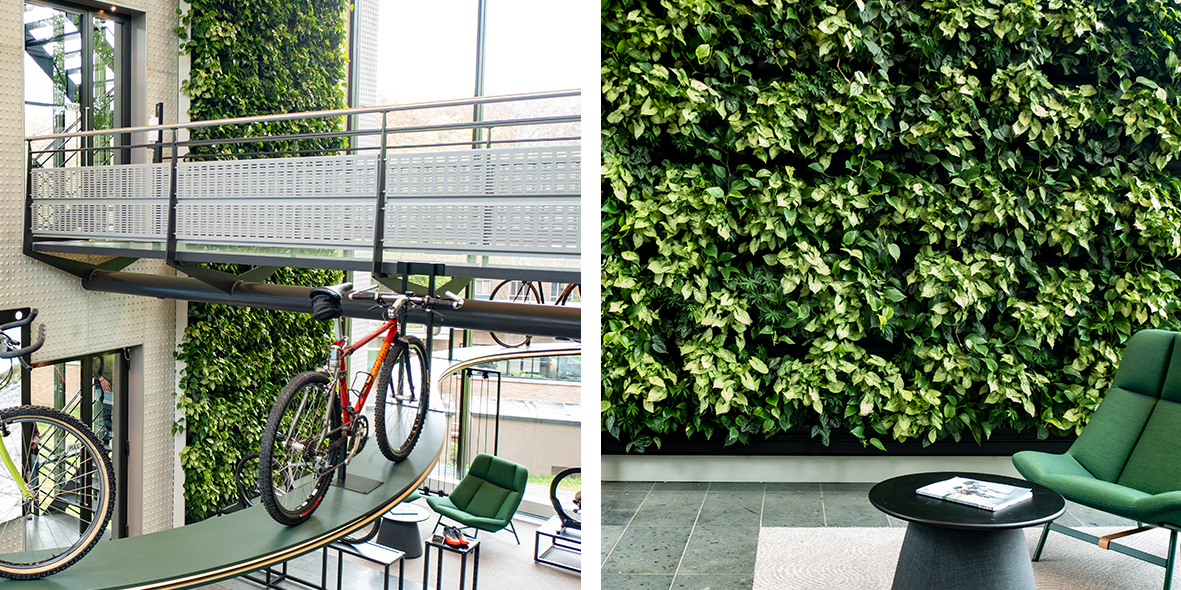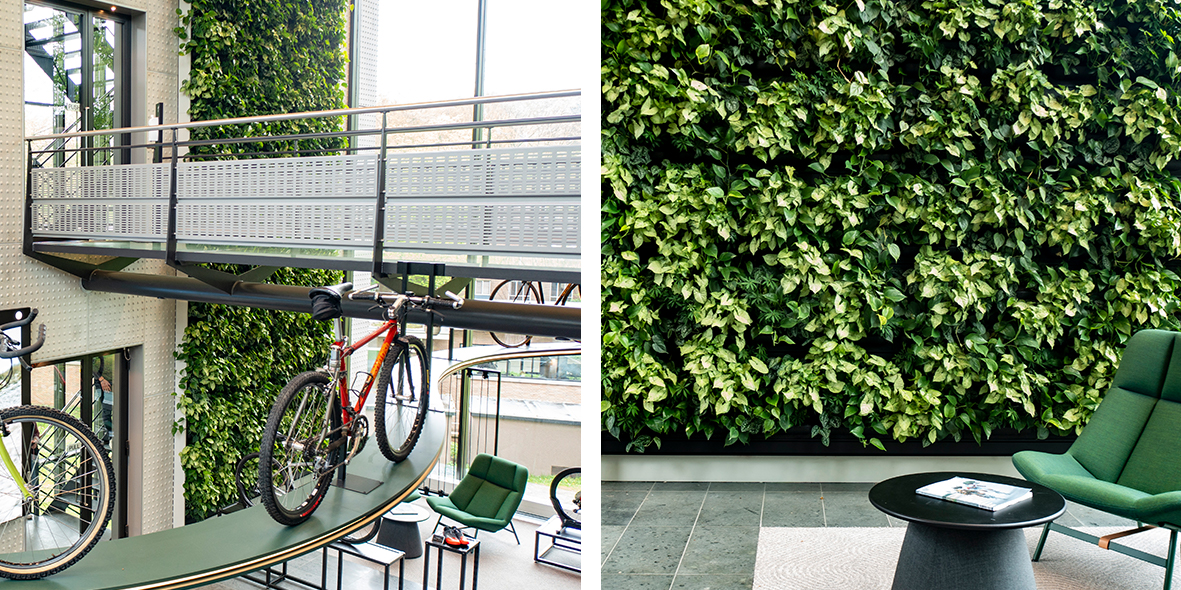 Maintenance by Ten Brinke Interieurbeplanting
The green wall was installed by Ten Brinke Interieurbeplanting and the green wall is planted with a mix of different types of plants which ensures full coverage of the wall. Ten Brinke Interieurbeplanting is in charge of the maintenance of the green wall and plants in the office. For the watering of the green wall, an automatic irrigation system is used. LivePanel Indoor is an innovative, modular and sustainable green wall system available in any dimension. The LivePanel's modular cassette system allows for great flexibility when considering apertures, corners and the accommodation of existing wall features and services.
The office has turned into a natural, sustainable and inspiring environment that gives the visitor a true experience. The office makes a lasting impression that is not easily forgotten. Looking for a way to inspire visitors? View the various ready-to-use green systems from Mobilane.