A plant picture in your home
16 December 2021
Interior stylists are more and more incorporating plants into interior designs. Real plant lovers have their house full of plants. But it can also be the case that plant lovers want to have plants in the home, but due to a lack of space, this is unfortunately not possible. A solution for this is the LivePicture GO, a plant picture. A plant picture is a living picture with real plants that is mounted on the wall. This comes in handy in rooms where there is not enough space to implement plants in the interior. Read below a few inspiration tips for adding a living picture in your home.
A living picture in the living room
In a living room, living greenery on the wall is not only beautiful but it is also an innovative addition to the interior. With a vertical plant picture, you can create a wall collage. This can be realised with multiple planting pictures but you can also combine a living picture with other pictures or paintings.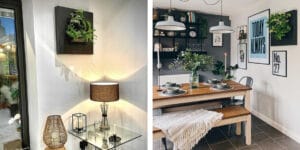 A bedroom with plants
Plants in the bedroom are also becoming more common. Not only does it contribute to a green look of the bedroom but it also offers many benefits such as less stress and better sleep quality. By hanging one or more living pictures, a green oasis is created where one can relax.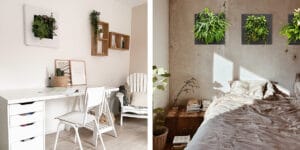 Living greenery in the bathroom
Plants can also be used in the bathroom. Plants ensure that the humidity levels in the bathroom are improved. Plants like the fern and Spathiphyllum are suitable plants for the bathroom. When there is a lack of space in the bathroom a living picture is a good solution to this. A plant picture can be installed above the bathtub or next to the toilet. This gives the bathroom a green touch.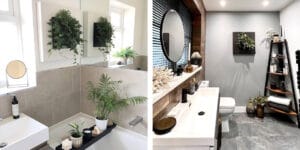 Interested in a plant picture? Have a look at our where-to-buy page to find a stockist near you.