6 benefits of plants in the office
5 August 2020
Every time, research on the perfect work environment has shown that plants have a positive influence on the indoor climate of the office and on the physical and mental health of the employees.  Below you will read about 6 benefits of plants in the office based on (international) research.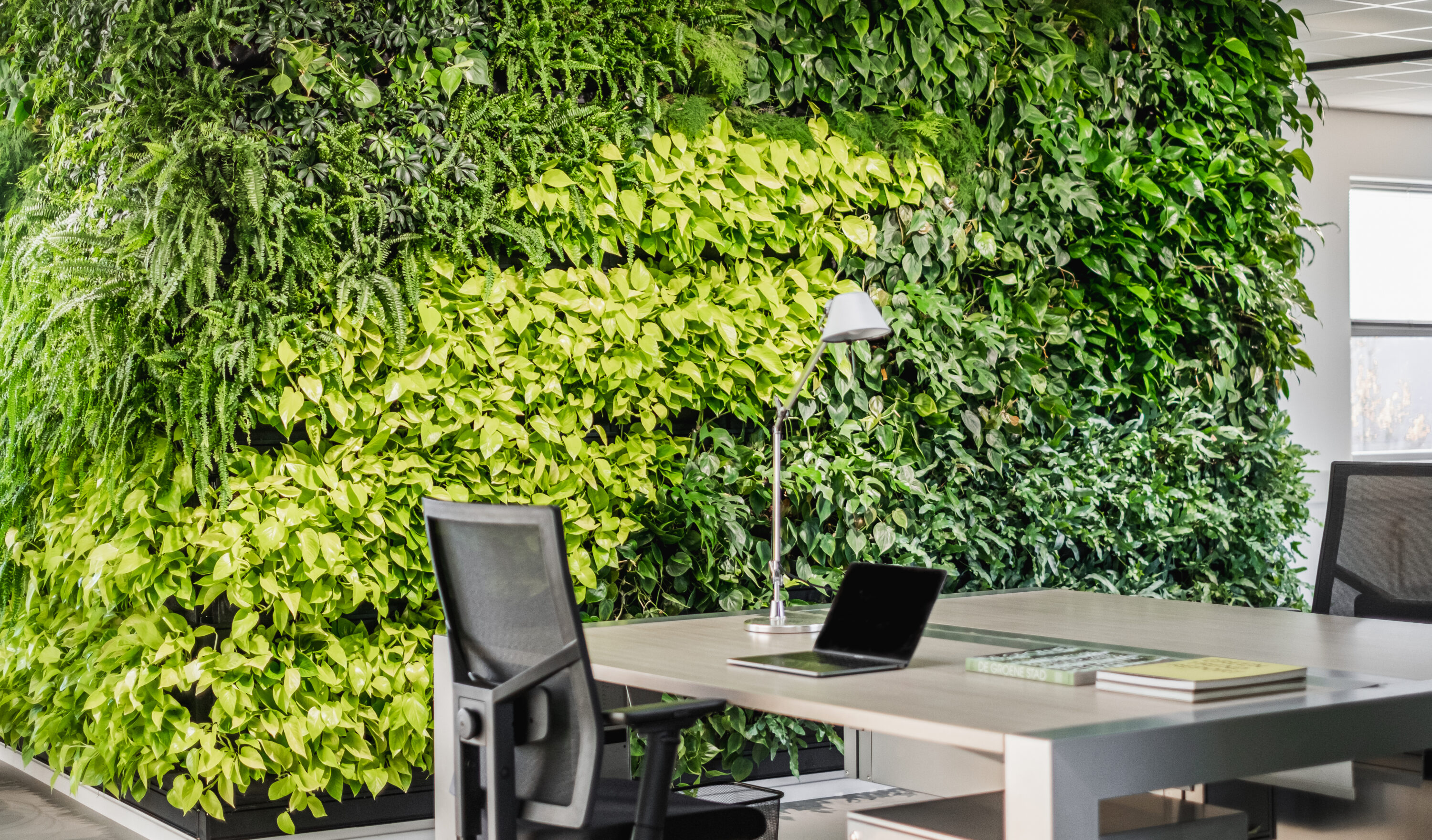 Research
International research, led by the Dutch Marlon Nieuwenhuis in connection with the Psychology faculty of the University of Cardiff, has shown that plants contribute to the increasement of the productivity with 15%. Variables such as age and work pressure have been taken into account.
"Our research suggests that investing in furnishing of the offices with plants will pay back in the form of improving the quality of life and productivity of the employees" , says Nieuwenhuis.
Academicians from the University of Exeter in the UK, University of Groningen in the Netherlands, and the University of Quensland in Australia were involved in this research. A research published by the University of Wageningen also confirms the benefits of plants in the office. A work environment with plants is found to be more attractive than an environment without plants. In addition, plants contribute to a better indoor climate because the plants produce oxygen and therefore contributes to a  higher humidity rate. These benefits contribute to a positive state of mind and welness of the employees. Employees feel more content in offices with greenery, it leads to more satisfaction of employees' own functioning and less absence due to sickness. Alex Haslam, psychology professor at the University of Queensland, explains why employees experience this.
"A green office gives the employees more feeling that their employer does care about their welness".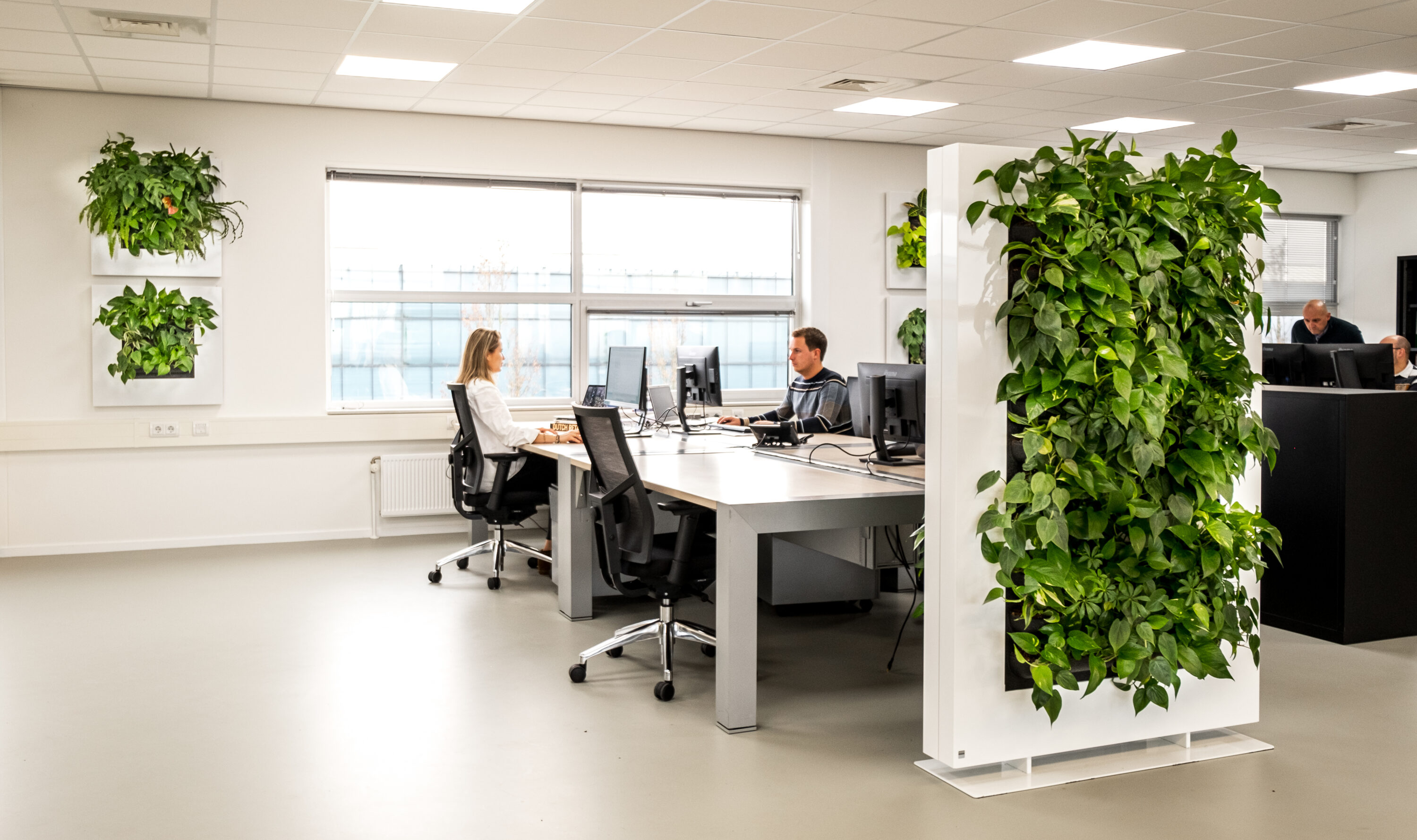 6 benefits of plants in the office
Humidity level: the humidity level in rooms with greenery is on average 5% higher than in rooms without plants, in the winter it is even 17% higher.
More attractive: employees find their workplace with plants to be more attractive.
Thermal comfort: employees experience the office space with plants to be less cold or too hot
State of mind: the state of mind of the employees is more positive when greenery is present in offices. Employees also worry less after working hours when plants are present in the office.
Less absence due to sickness: people who work in offices with plants are less absent due to sickness than people who work in offices without plants. There is a decrease from 36% to 16%. This means that, on average, 1.6 day per employee per year is less wasted due to sickness
Functioning: employees are more satisfied about their own functioning with the presence of plants than they were without the presence of plants.
Implementing greenery in the office brings sufficient benefits to employees, employer, but also to (potential) clients. Namely because a green office looks inviting, homely, and atmospheric. The plants makes you feel comfortable. But what is the return on investment in plants in the office?