Community School De Groene Draad Vlaardingen offers children a green and healthy play and learning environment
LivePanel
Location: Vlaardingen, The Netherlands
The community school is part of an extensive urban renewal which has been realised at the end of 2016. The complex called 'de Groene Draad' contains three schools, a daycare and a sports hall for children from 0 to 12 years old. The 'Groene Draad' connects the schools with the neighborhood and its sustainable character. It was important for the architect to integrate the complex into the neighborhood and to include greenery in the design. By installing a green roof the sports hall blends into the neighborhood and the residents of the high-rise flat don't have to look at a bitumen roof. In addition, the sports hall is covered with a green facade to blend well into the neighborhood. View the images of the installation in 2017 below.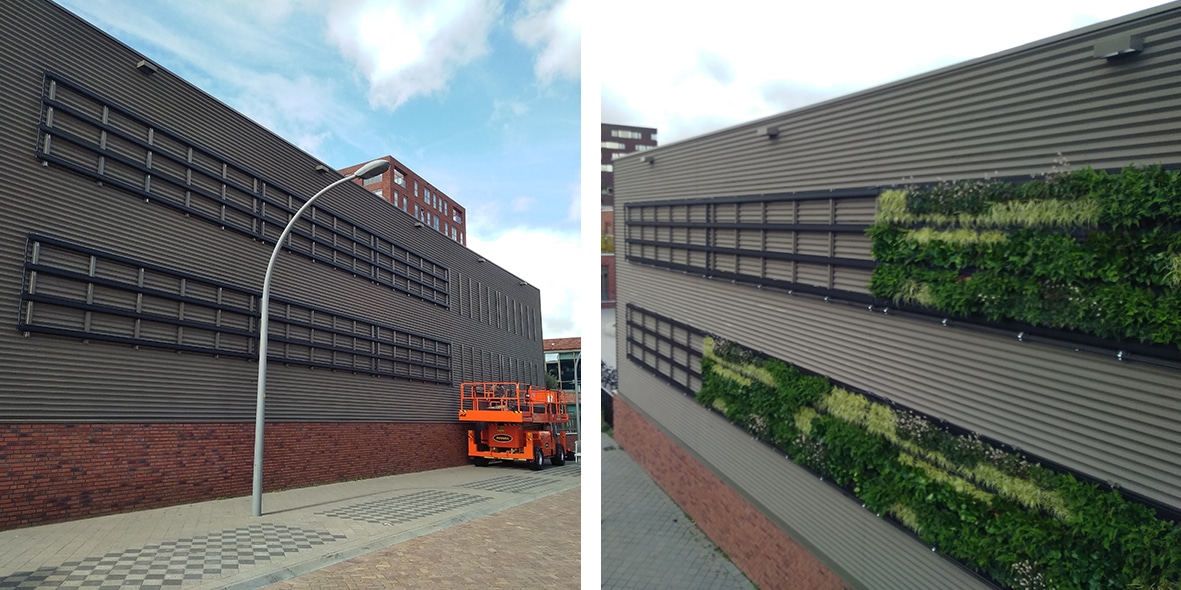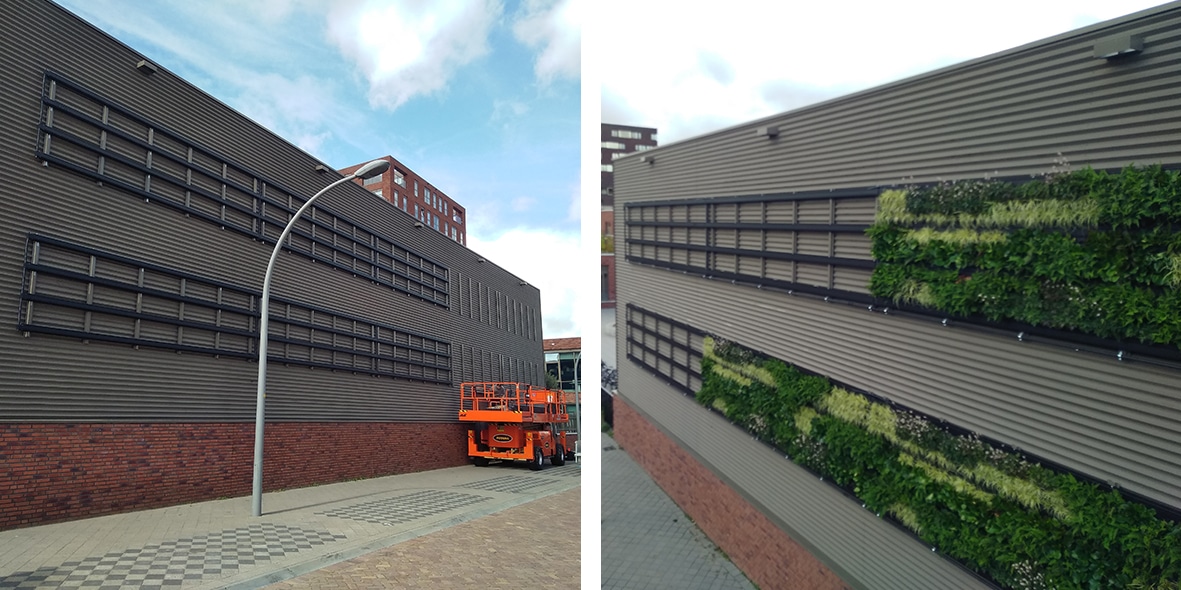 Green facade
The green facade ensures that the steel facades of the sports hall are taken away from the view of the children and residents of the neighborhood. The green facades provide a natural look to the playground. Next to the benefits of greenery, such as insulation of the facades, improvement of acoustics, the capture of particulate matter and stimulation of biodiversity, the green facades also offer an educational value to the children. Due to the different plants, the green facades look different all year round. This way, children can experience different seasons since the planting looks totally different in spring, summer or autumn. On the side of the sports hall, 2 green walls are attached with the LivePanel Outdoor green facade system. This way, the green character of the complex is also integrated into the street view of the neighborhood. The green facades are watered by a computer-controlled irrigation system and monitored remotely.
Vibrant heart
The 'Groene Draad' has to become a vibrant heart in the neighborhood. The school is located next to a couple of senior housings. It is the aim to engage the elderly in the neighborhood. They can, for example, read to the children. The complex is intended as a facility and eye-catcher for the whole neighborhood. View the images taken 3 years after installation below.