Green wall Eurovision Song Contest 2021
18 May 2021
The green wall on the Eurovision Song Contest is a true eye-catcher. The green walls shown during the Eurovision Song Contest 2021 in Rotterdam in the Netherlands are the LivePanel green walls from Mobilane. The two vertical plant walls with different types of plants and flowers shine as a photo wall and decoration wall in the "Looklab" studio where Nikki Tutorials interviews all the participants of the song contest.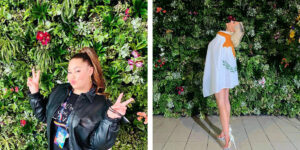 Open up to the world of flowers
The green walls for the Eurovision Song Contest 2021 were realized in collaboration with FM Group. LM Flower Fashion Productions is the official supplier to the Eurovision Song Contest and in collaboration with FM Group and Grow010, the green walls were realized. With the official theme of the Eurovision Song Contest 2021 "Open Up" we call to "Open up the world of flowers"; Open up to: a complete experience of each event, big or small, by the use of flowers and plants.
Plants in the green wall for Eurovision Song Contest
The cassettes of the LivePanel green walls are planted with different types of real plants such as Dracaena, Philodendron and Epipremnum. The plants are supplemented with beautiful flowers, according to the design by LM Flower Fashion. The cassettes with plants and flowers are placed in gutter profiles and these profiles are easily filled with water by hand. Maintenance of the wall is therefore very easy and the plants need to be watered only once a week.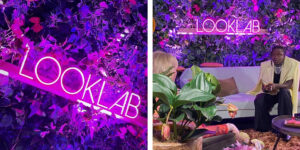 The green wall for any event
The LivePanel green wall system from Mobilane is demountable. With the possibility to reuse the green walls, the LivePanel is suitable for using it as a decorative material and for (temporarily) decorating events, tradeshows, weddings, parties or festivals. The green walls immediately create ambience and a sustainable and botanical look.
The LivePanel system is available in any size and can be used both indoor and outdoor. The LivePanel system is also available in standard sizes. The green wall can be used as decoration cladding in any room and interior. It can also be used as a unique background as a photo wall.
More information about the LivePanel green walls? Leave your details below: