Vertical gardens in a Munich gym
LivePanel Indoor
Location: München, Duitsland
As new technologies and developments increase our isolation at work and in office environments, indoor air quality takes a big hit – it can often be up to 10 times worse inside than out. Sure, a ventilation system can help ameliorate the air circulation, but a Munich-based gym has opted for a much better and natural solution: Vertical gardens
Natural green vertical gardens
Planted with a variety of different plants known for their air-purifying qualities and with the benefit of achieving natural greenery with minimal impact on floorspace, the city's leading leisure facility now has several vertical gardens with a total area of ​​75 m2.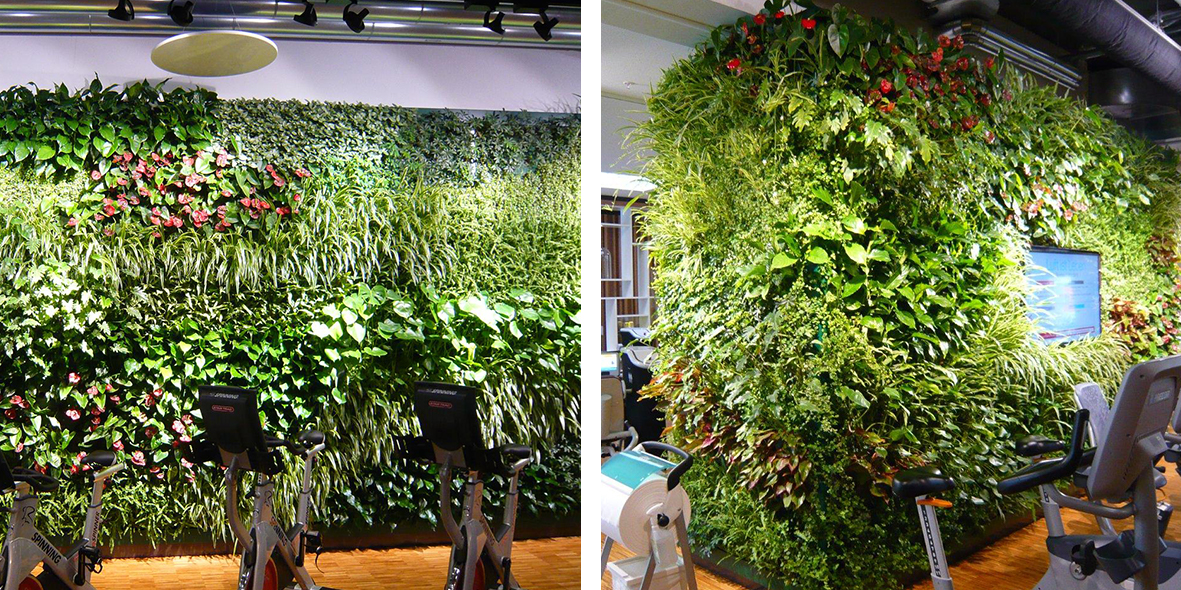 Air quality and a healthy outlook
Especially in a gym scenario, the air quality is extremely important. Low humidity, too little oxygen, and too many volatile organic compounds (VOCs) can cause irritated and dry eyes, headaches and drowsiness. Studies have shown that plants have an air-purifying effect. They help to reduce volatile organic compounds in the air, increase humidity and create additional oxygen. This creates an improved room climate which allows the maximum performance levels from the training athletes. But the plants do not only positively affect air quality – they can do much more. Different studies have shown, for example, that people feel particularly comfortable in a room with plants, and that plants also have a stress-reducing effect. Read here 10 benefits of having plants in your home or at work.