Innovative 'living vending machines' launch in UK
On a UK train station platform, an innovative new application for the Mobilane LivePanel sees the first 'living vending machines' come to life.
Bournemouth train station is a busy passenger terminal in one of the UK's most famous seaside towns. Now, this busy indoor environment has been brought to life with the addition of the first ever 'living vending machines'. They are designed to uplift the space with a simple, small-scale LivePanel System, bringing the benefits of biophilia to passengers.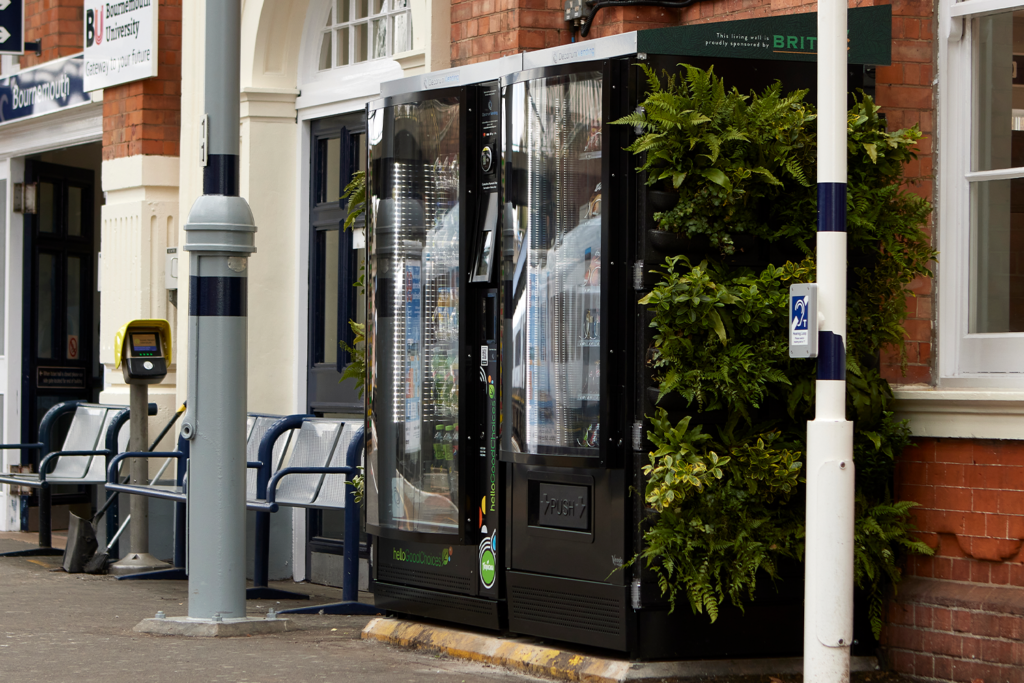 Pioneering spirit
Everyday environments such as train stations are an under-utilised space for bringing people closer to nature. As not only can the greening of such spaces improve wellbeing, but it can improve air quality, and boost biodiversity. Making use of vending machines to provide these benefits was a new design challenge. In a project led by phs Greenleaf, delivered for Decorum Vending, Mobilane's green systems have been employed to solve it. With a shared commitment to passenger wellbeing and environmental impact, the design team has collectively redefined expectations of how everyday amenities such as vending machines can contribute to public space. "No-one had designed a living wall to wrap over a vending machine before. We were thus pioneering the way, looking at ways to adapt good quality wall systems that we know and trust to this unique setting," says Stephen Dieppe, managing director of phs Greenleaf, who led the design and installation of the walls.
Compact solutions
Such a unique project demanded a unique LivePanel system. Despite the machines measuring just 90 x 180 cm, and the technical challenges posed by air vents, the adaptability and compactness offered by the LivePanel system enabled the design team to find a green solution, with just six cassettes fitting to each wall. In addition, the compact, interchangeable cassettes, as well as the irrigation system, are conspicuously integrated into the wall. This is of paramount importance with such a small-scale project. Despite the size, there are still 54 handpicked plants on each machine wall. For instance, varieties are specially chosen for their hardiness, and ability to thrive in shady settings. Collectively, they are projected to absorb nearly 5kg of carbon, and produce 2.4kg of oxygen, every year.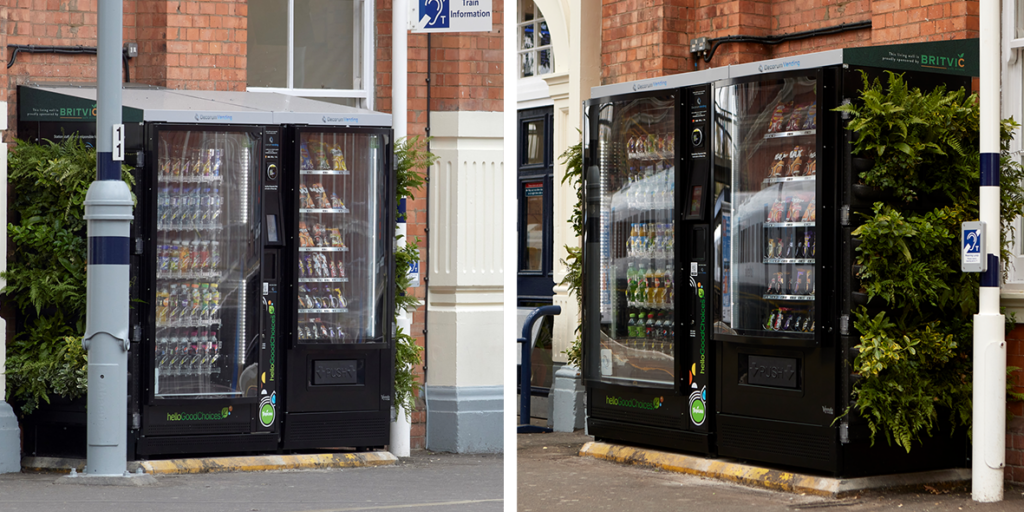 Green business
Despite being the first pioneering move into 'living vending machines', the machines are already turning heads in the industry. In addition, the machines are driving sponsorship deals. Like a lot of businesses, drink brands are keen to support and be identified with forward-thinking approaches to urban greening, which bodes well for similarly innovative solutions in the future.