Green Parking garage in Breda
Car park gains a green facelift
'The Barones' parking facilities in Breda (The Netherlands) now boasts a green façade. Creating a green parking garage, thanks to the Mobilane team who have installed the final phase of plant cassettes on its outward facing wall. Filled with more than 10,000 plants, the green wall includes a blend of flower and evergreen foliage, with ferns, Geranium, Campanula and Bergenia. This combination of leaf and bloom gives variety and fascination for residents and visitors, all year round.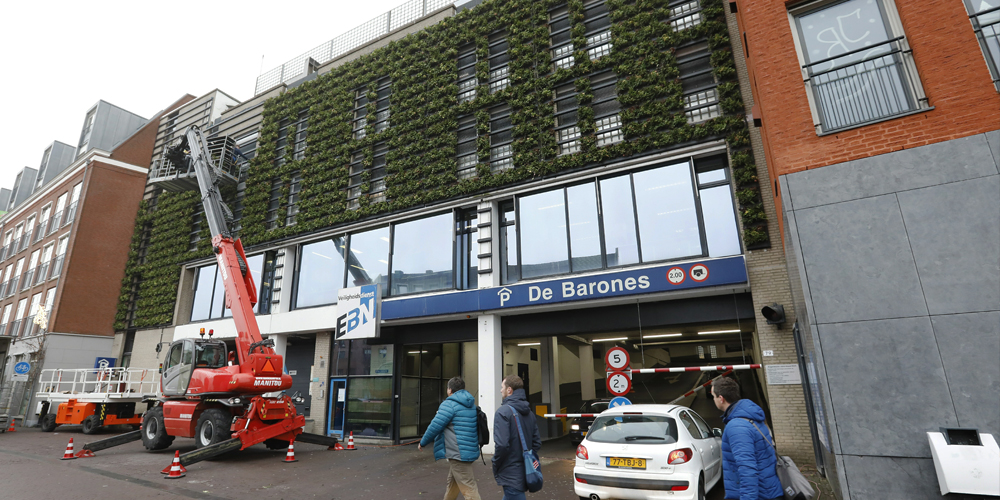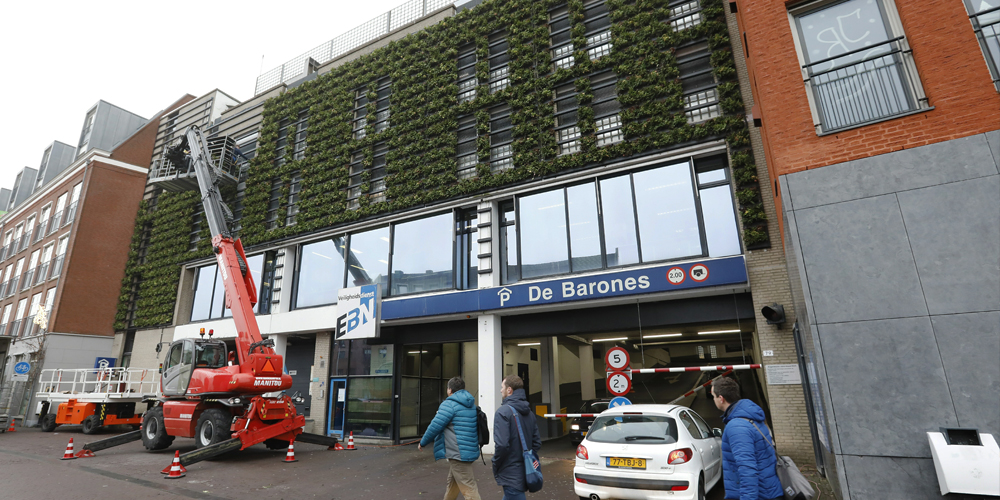 Climate-proof
Whilst its aesthetic beauty is immediately obvious, this green wall brings other benefits. Its installation is part of the bigger plan for the city, one which places the sustainability and longevity of a healthy environment firmly at its heart. The very first cassette of the wall was installed by local councillor, Paul de Beer. Paul spoke of its added attraction and benefits: "This green wall installation on the parking facilities at Breda creates a fitting backdrop to the street and urban surroundings. This part of town now looks better and brings a refreshing view, particularly on warmer days. The planted wall also attracts interest from birds and bees. It helps soften its city surroundings and can have nothing but a positive effect on the climate."
Green parking garage
The installation at Breda is just one of Mobilane's green wall systems. The LivePanel is a modular system made up of plant cassettes that are placed in a leak-free channel profile made of aluminium. Through an innovative capillary watering system, the plants automatically get the right amount of water and food. The frost-resistant system is connected to the water pipe and is controlled by sensors in the plant wall. The LivePanel system has been widely and successfully installed to building frontages in Europe and worldwide, including walls in Rotterdam, Hong Kong and London.