LivePanel sustainable living wall brings life to Bracknell town centre
Adding a LivePanel sustainable living wall
A 200 metre LivePanel sustainable living wall guides shoppers along the thoroughfare and offers an extra natural aspect within the confines of a shopping mall, peppered with semi-mature trees. This continues the green commitment around the centre and along The Avenue, the main thoroughfare within the shopping zone. The LivePanel feature is a superb accompaniment to the UK's largest WallPlanter and runs alongside the new Marks and Spencer store, opened in July 2017.
The Mobilane green systems, with the LivePanel as the central focus, have created a stunning tapestry along car parks and walkways throughout the regeneration scheme in the heart of Berkshire.
UPDATE: A Year on – May 2018
Almost a year in place and the LivePanel installation has come on in foliage and fullness and makes a refreshing change within the urban and retail environment.

Transforming City Centres
The architecture in Bracknell town centre has long been plagued by its post-war dull, bland, grey reputation. With very little large scale development since the 1950s, the area was screaming out for investment and for an injection of life and love that the shopping experience now brings. The resulting one million square foot retail park, developed over the last three years at a cost of £240 million, was officially opened on 7 September 2017.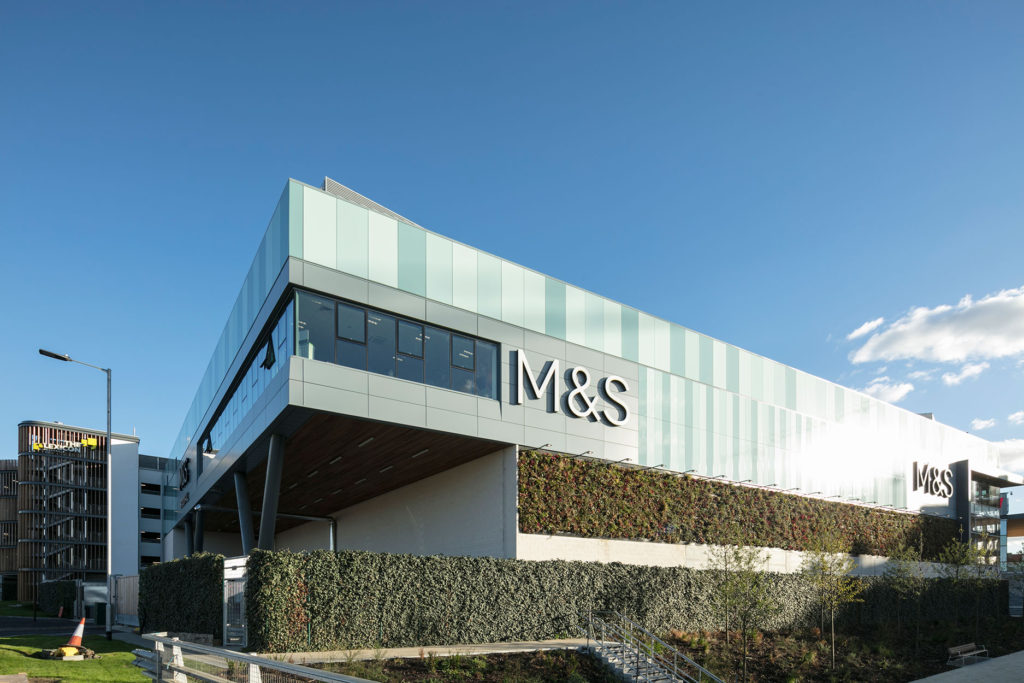 Its modernity and elegance is enhanced by our Mobilane green systems. This majestic green transformation is such an important development in the region, creating a sustainable, natural environment within Bracknell town centre. Welcomed by retail visitors now returning to Bracknell, the completed scheme has been heralded by the Bracknell Regeneration Partnership, responsible for its regeneration.
Find out how this project took shape earlier in 2017 >>
For more information on the transformation your project and design could enjoy with the addition of LivePanels and WallPlanters, contact our Mobilane UK team now.