A natural green fence for instant privacy in the garden
For many people, their own garden is one of the most important places to retreat: space for relaxation, recreation and enjoying nature. A place where they can be completely themselves – provided the garden fence provides the necessary privacy and security. With Mobilane's ready-made Green Screen, a garden is quickly and easily transformed into a green oasis.
Natural fencing in a flash
Solln in the south of Munich, Germany, is a very popular residential area. Its many green spaces and garden city character make this beautiful neighbourhood so attractive. Meanwhile, however, construction here is becoming increasingly dense – as it is everywhere – and many building families are looking for a solution to protect their privacy in their own gardens. Too many 'dead gardens' can still be found in cities. These are gardens laid out with dead material like bricks, concrete and plastic flower pots with artificial flowers and a large, stone fence around them. Privacy and security in one's own garden is also very much possible with natural elements.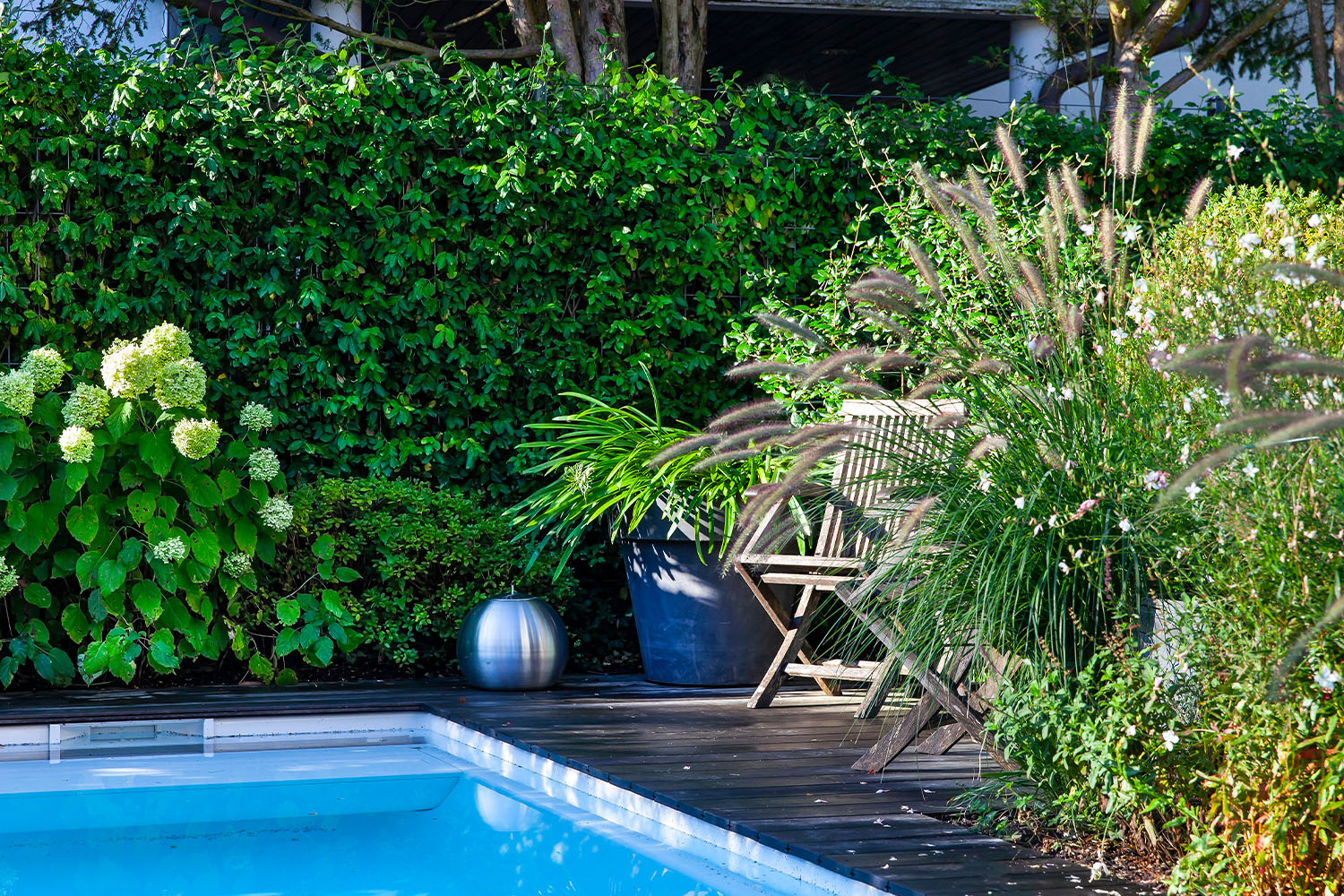 Alexandra Lehne makes garden greener with Green Screens
Alexandra Lehne, a well-known garden designer from Germany, can only agree: "Especially in larger cities with their dense buildings, the issue of privacy is becoming increasingly important. Plants are a green and gentle way to create privacy. Evergreen hedges are particularly suitable here because the main living areas are usually near the terrace and most people want to be protected from prying eyes of neighbours even in winter. If space is at a premium or people don't want to wait years for a hedge to mature, Green Screens are a good choice.
Quick and easy installation
In just a few hours, the Green Screen instant hedge is installed at the desired height, depth and width. At the same time, it fits harmoniously into the rest of the garden from day one, as a naturally growing design item. The complete system can be installed quickly and easily. It includes posts and fixing materials and is available in a wide range of sizes (up to 3 metres high). "Personally, I have had very good experiences with Mobilane's hedges. So too with two families in Solln. They are all happy with the result and the fact that installation was so quick and easy." says Lehne.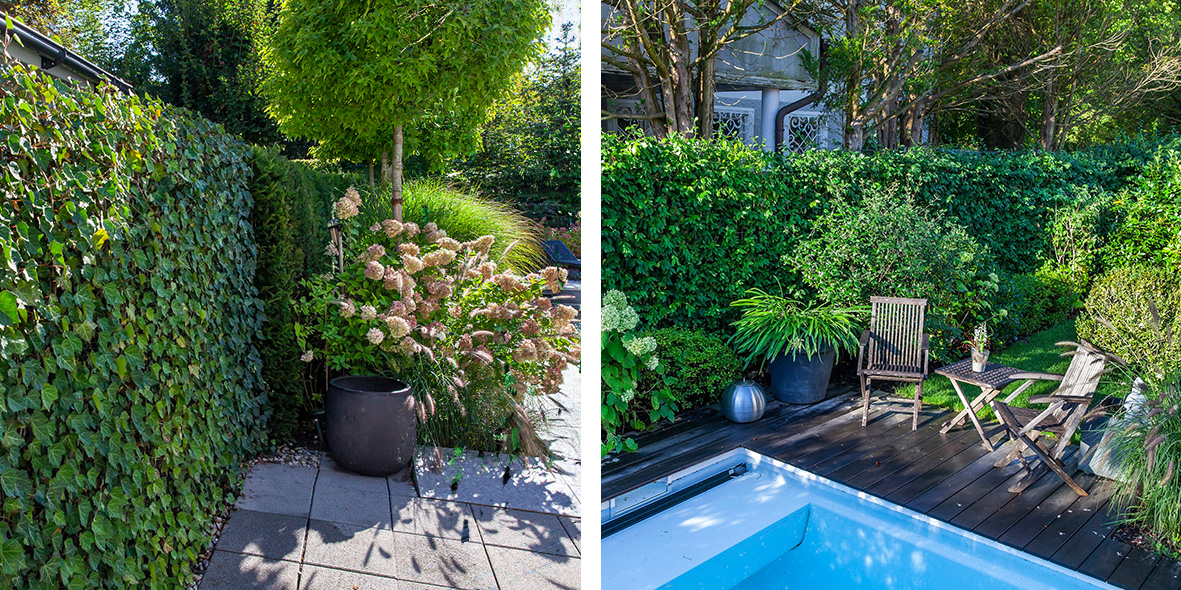 Different plant varieties
The Mobilane Green Screen is available in different plant varieties. One of the families in Solln chose the hedge with Hedera helix Woerner, a hardy, dark-green ivy whose leaves vary in shape. In the other garden, the hedge with Euonymus was chosen. Also called cardinal's hat, this species is known for its glossy, leathery, oval leaves and graceful growth form.
Many advantages with little effort
Instant privacy and yard separation is just one of the benefits of a Green Screen. The leaves of some species trap fine dust, meaning the air in the garden is purified. Especially in a city, this is an added benefit. In addition, hedges provide a hiding and nesting place for birds, small mammals and insects. Greenery has also been proven to have a more cooling effect than stone. Something that is welcome in increasingly hot summers.