Specifi Landscape London February 2019 | THE Show for Landscape Specifiers
14 January 2019
Mobilane headlines at Specifi Landscape roadshow in 2019
Networking and Collaborating for specifiers in London
Building on past successes, Mobilane UK will be on display at this roadshow of targeted events for the landscape marketplace.  This is becoming a bit of a habit for us as we continue into our third year as exhibitors – showcasing, sharing and networking with specifiers and buyers from the landscape sector in this informal setting.  This February 2019 sees the next in a now well-established calendar of networking events: Specifi Landscape in London
The event is a must-attend for those at the forefront of product procurement for commercial and domestic landscape construction.  A must-attend also for Mobilane, whose showcase of living wall and living screen products extends beyond external and internal landscaping solutions into living art in the form of LivePicture and the award-winning LivePictureGO.
That's networking.
Collaborating.
Professional development.
Dinner.
Forging new relationships.
Reinforcing existing relationships.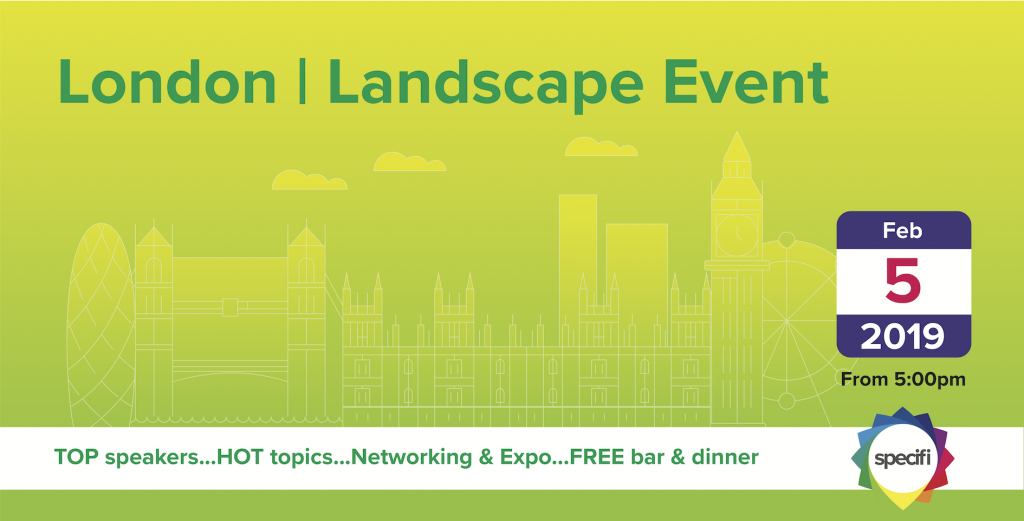 What's going on?!
Featuring the TH!NK TANK where attendees can debate, discuss and challenge the panel of key influencers and the wider audience, it is the perfect opportunity to connect with fellow professionals and major suppliers – Mobilane at the helm, of course – to ensure your 2019 landscape projects consider the latest innovations, materials and partnerships.  Throw in Dusty Gedge and his HOT TOPIC talk on The Future is Greener Cities: London 2029 and even the draw of a free 3-course meal and bar falls down the reasons-to-attend.
As you would imagine for an event of such prestige and status, places are limited.  Doors open at 4.45pm at .  Think Tank at 5.
Be there with Mobilane UK
The event starts at 4.45pm on Tuesday 5th February 2019 at the Clerkenwell Green venue, The Crypt on the Green, EC1R 0EA
Interested? Register for FREE now.