Book your Mobilane CPD
23 September 2020
Architectural and landscape design is increasing its focus on sustainability, nature and a future-proofed built environment. Supplying and installing living walls, living screens and green roofs across the UK and supporting our clients throughout this extended period of home and socially-distanced working, Mobilane can co-ordinate and present their free and comprehensive CPD training programme on a screen near you.
We offer one unique combined CPD, which will cover our Living Walls, Green Screens, Living Pictures, Green Roofs, and our Acoustic fencing.
Learn about Design, Installation, Maintenance, and the many Benefits our products can add to a project.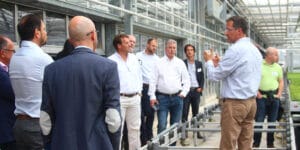 Online CPD
Delivered on online platforms now familiar to most of us working from home, a Mobilane online CPD session offers the same intensely detailed technical product training you would receive at your office or team briefing, but in a multi-media environment. Choose a date and time to suit you or your team's availability and let Mobilane do the rest, setting up the session and extending invites to your team.
Reviews
"The CPD offered by Mobilane was in line with the growing training requirements of the company. We really enjoyed attending the training as it was incredibly smooth and helpful in improving our knowledge and skills in building with green." – Emanuela Borri Architect Riba ARB, James Kay Architects LTD, London
"Thanks again for your time earlier this week, it was a really interesting CPD and we received some good feedback from the team afterwards." – Dan Bilsborough, Chartered Landscape Architect, London