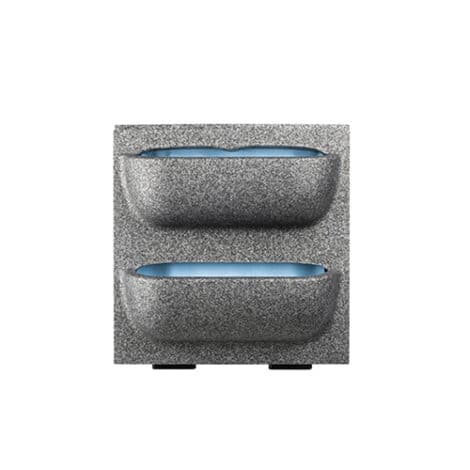 MobiPanel cassette
MobiPanel is made up of plant cassettes of 40 x 40 cm. Each plant cassette has two slots providing space for 6 to 8 plants per cassette, depending on the size of the plant pots. The spacious slots provide a great deal of flexibility and plant choice. They also offer the plants more space for the roots to ensure healthy growth. Plenty of space for roots contributes to plant quality; the plants remain healthy even with large variations in temperature. Each cassette is fitted with microfibre textile with capillary action to ensure even distribution of water in the cassette. All the plants receive the correct quantity of water and nutrients in this way. Extremely efficient and low water consumption is the result.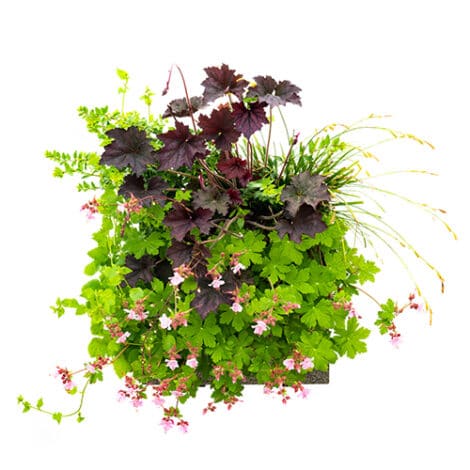 Pre-cultivated MobiPanel cassette
The plant specialists at Mobilane have carefully selected and tested different plant mixes and planting schedule based on plant species, external features and unique properties. All of the plant mixes displayed here can be pre-cultivated on request.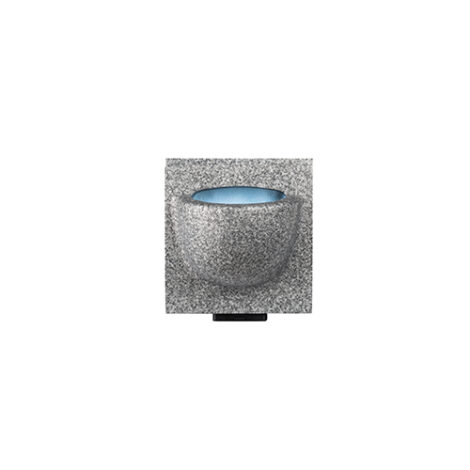 MobiPanel pixel
MobiPanel pixels are quarter-cassettes of 20 x 20 cm. By using pixels, systems can be tailormade to fit precisely and can be used in all designs, including those with unusual dimensions. Each pixel is also fitted with microfibre textile with capillary action to ensure even distribution of water in the cassette. The pixel is also available pre-cultivated.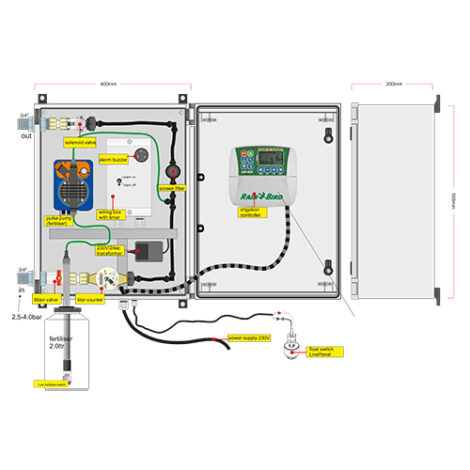 Irrigation
An irrigation system is available specifically for MobiPanel. The automated irrigation system provides water and nutrients to the MobiPanel living wall. The irrigation system is easy to install.
Optional:
Breaktank + pump
Frost protection
WiFi module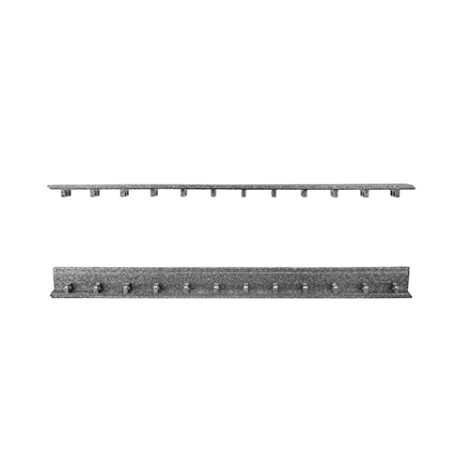 Cover
The covers can be used to cover the water supply and drainage from the cassettes. The covers have a standard size of 120 cm for efficient transport. For large projects, they can be custom-made.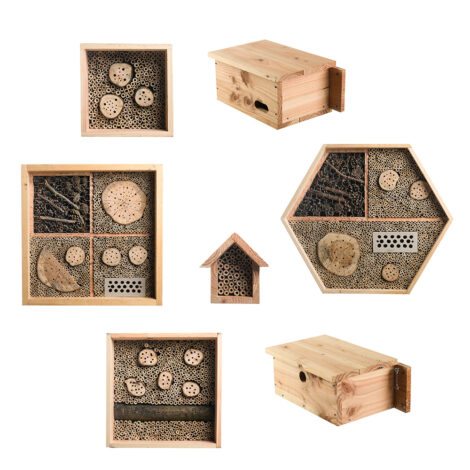 Nesting boxes & bee hotels
The nesting boxes and bee hotels are made in a social workplace using sustainable Dutch Douglas wood. All nesting boxes and bee hotels comply with the guidelines of BIJ 12. These boxes are perfectly suitable for meeting the requirements of the Nature Conservation Act or for use in achieving BREEAM certification, which requires the placement of nesting boxes.