Green Screen in the spotlight: Hedera helix 'Woerner'
6 September 2023
Hedera helix Woerner, when used in the Green Screen, offers numerous benefits for your garden and living environment. It provides instant privacy, noise reduction, and improves air quality by capturing particulate matter. 
Instant privacy
One of the most notable benefits of the Hedera helix Woerner Green Screen is that its delivered ready to use. This means that once installed, you can immediately enjoy a dense fence that gives you complete privacy. Thanks to full growth in Mobilane's greenhouses, no waiting period is required for the hedge to develop into a lush green separation. In addition, the plant acts as a kind of natural noise reducer, making your garden a place of tranquility. This is perfect if you value privacy and tranquility in your outdoor space.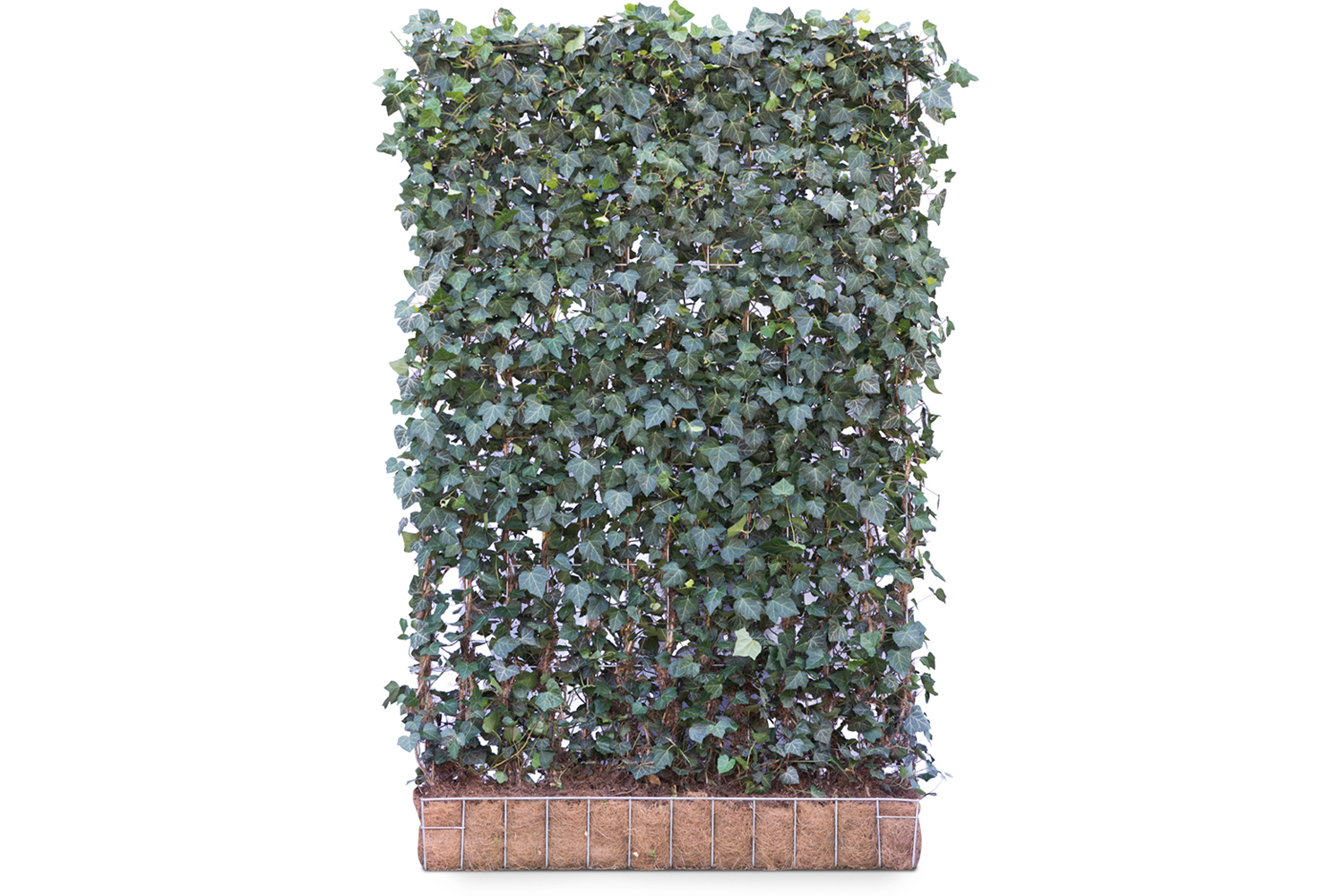 Sustainable and environmentally friendly
A Green Screen with the Hedera helix Woerner is not only good for people and animals, but also for the environment. This hedge is sustainable and environmentally friendly because it captures particulate matter from the air, helping improve the air quality around your home. In addition, the hedge provides a safe nesting place for birds and insects, boosting the ecosystem in your garden. In short, the Hedera helix Woerner contributes to a healthy living environment and promotes biodiversity in your garden.
Simple installation with minimal maintenance
Mobilane's Green Screen is exceptionally easy and quick to install. Thanks to the patented system with biodegradable containers and a steel grid, the Green Screen is easy to plant in the ground after preparing your garden. This can take place throughout the year except during periods of frost.
Once installed, the Hedera helix Woerner requires minimal maintenance. You don't have to worry about extensive pruning or fertilizing. The hedge maintains its green appearance year-round, even in winter, making your garden look beautiful year-round and allowing you to enjoying constant privacy.